Every year the big cats of the world's largest air carriers and airlines leave their soaring penthouse offices and gadget-laden desks and head for the World Airlines Awards ceremony, where the independent watchdog Skytrax unveils its prestigious accolades. Amongst the cascade of categories for budget fliers and best food, comes the biggest award of all the airplane world: Skytrax' ranking of the finest airlines on the planet.
This fiercely contested league pits every big name in the industry against each other, using private audits and collated customer reports to rank every aspect of every flier. Here's the low down of the top ten for 2014. Enjoy!
10. Lounging about on Germany's Lufthansa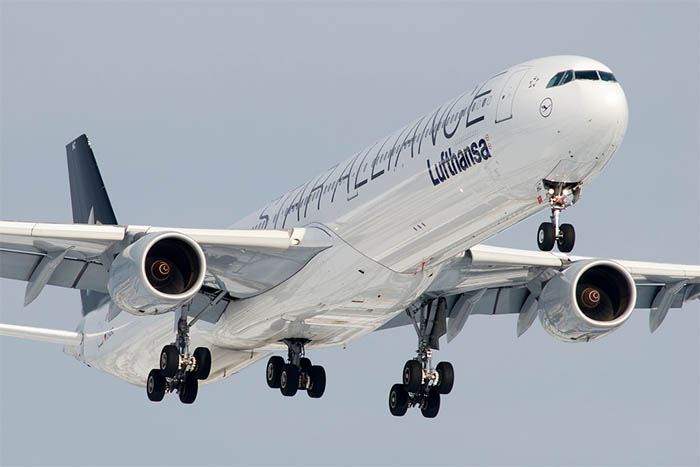 Up one spot from the 2013 rankings, Europe's largest airline breaches the top 10 for the first time in some years. But is the place deserved? Well, with a five-star Skytrax first class rating, all new dual seat and bed cabins, their very own in-house master of wine, award winning food menus, opulent airport lounges, a classic three-tier cabin arrangement, and one of the most comprehensive flight networks in the world, we say one wholehearted yes!
9. Stretching out with a bargain under your belt on the UAE's Etihad Airways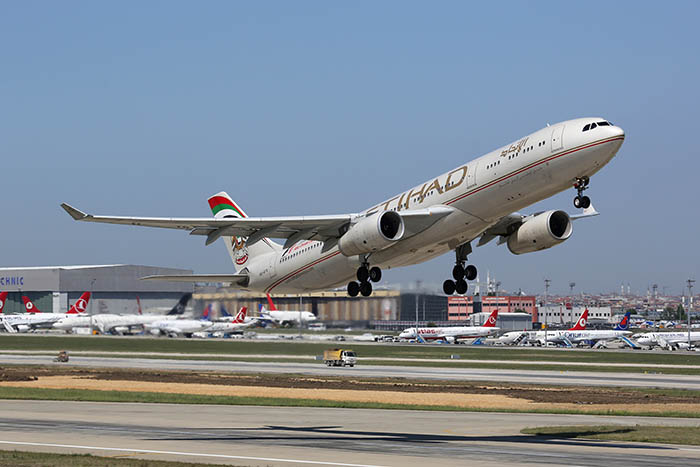 OK, granted UAE's other most famous carrier is down a few spots from its usual position, but we dare not say that's a permanent move. Not only has the airline been in constant receipt of the World Travel Awards' prestigious leading airline accolade, but the carrier has redone its first class cabins with a series of all-new private booths and nigh on seven-foot beds (some of the largest in the skies!), whilst also focussing heavily on value for money by dishing out discounts of up to 50% on destinations across the globe in line with its partner, Jet Airways.
8. Korea's Asiana Airlines is great for economy travelers and first classers alike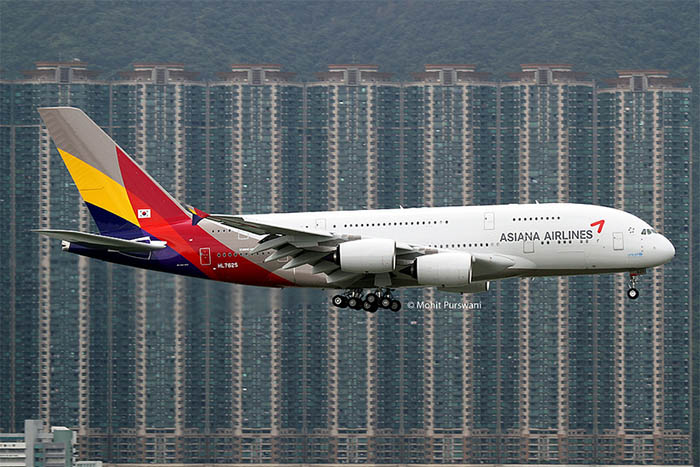 South Korea's second major carrier continues to feel the warmth from Skytrax this year, with another top 10 position in their selection of the world's best airlines. It seems Asiana's introduction of the all-new first class suite back in 2012 has worked wonders, accumulating a five-star cabin rating and gaining the record for having the largest entertainment screens in the sky. What's more, 2014 bought Asiana Airlines Skytrax' award for the best economy class, proving it's a real favorite right across the board.
Looking for cheap flights to Seoul? Download Hopper's new mobile app and set up fare alerts today!
7. Coming soon to the USA on Garuda Indonesia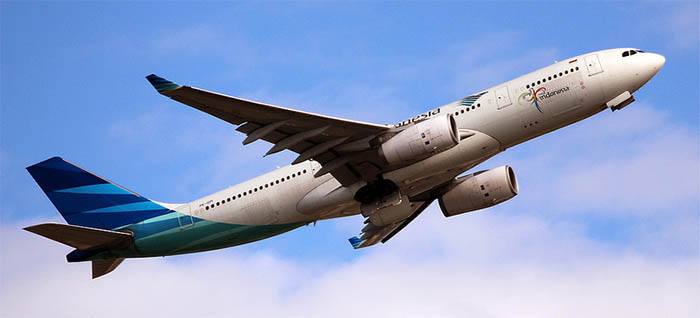 Between the opulent Bali-style lounges and private, personal welcomes that pepper Garuda's airport bases in Indonesia, to the array of exquisitely prepared international dishes, huge reclining beds and 23.5 inch touch screen entertainment systems of their first class cabins, there really are few bad words that can be uttered about this national flag carrier. It seems independent observers agree too, with Skytrax hauling Garuda up one place in their top 10 this year. Following discussions with operators in America, Garuda is set to schedule flights to the US later this year.
6. Another good year for Japan's ANA All Nippon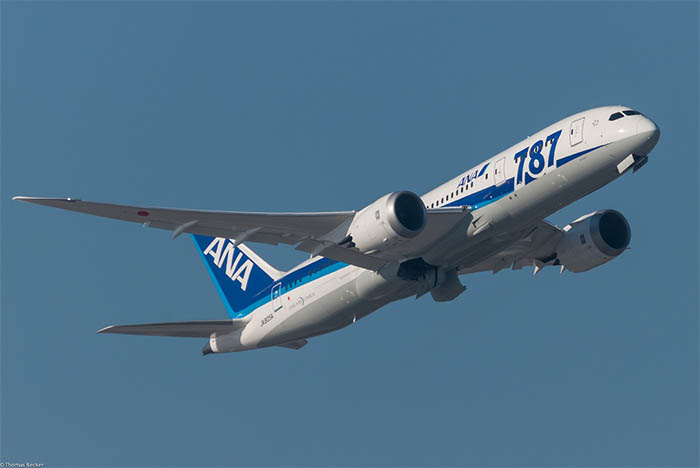 With Japan's ANA All Nippon growing annually, it seems their new focus on business flights and professional customers is proving a winner. This year, the great many Americans that will rely on the airline to transport them across the pacific to the high-rise scrapers of Tokyo and Asia will surely not be disappointed, because the business class beds are now larger, the workspaces wider and the whole lot tagged with Skytrax' prestigious five-star stamp. Oh, and then there's the overall 6th place on the world's best airlines list to think about!
5. Eastern opulence meets western luxury on Turkish Airways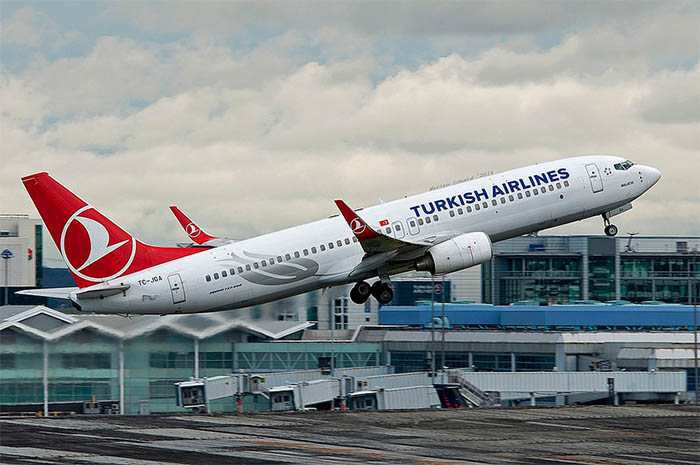 The awards and accolades for the winner of Europe's Best Airline come as thick and fast as the sparkling wines and fine-smelling catered dishes that roll out of the kitchens of their first class cabins, making Turkish Airways a deserving staple of the World Airline Awards' top ten for some years now. We think the excellence may have something to do with their reclining business class booth seats, huge international coverage of far flung destinations (this is the fourth-largest airline in the world!) and the on-flight fusion of international and eastern cuisines.
Looking for cheap flights to Istanbul? Download Hopper's new mobile app and set up fare alerts today!
4. Hot showers and massages in-flight on UAE's Emirates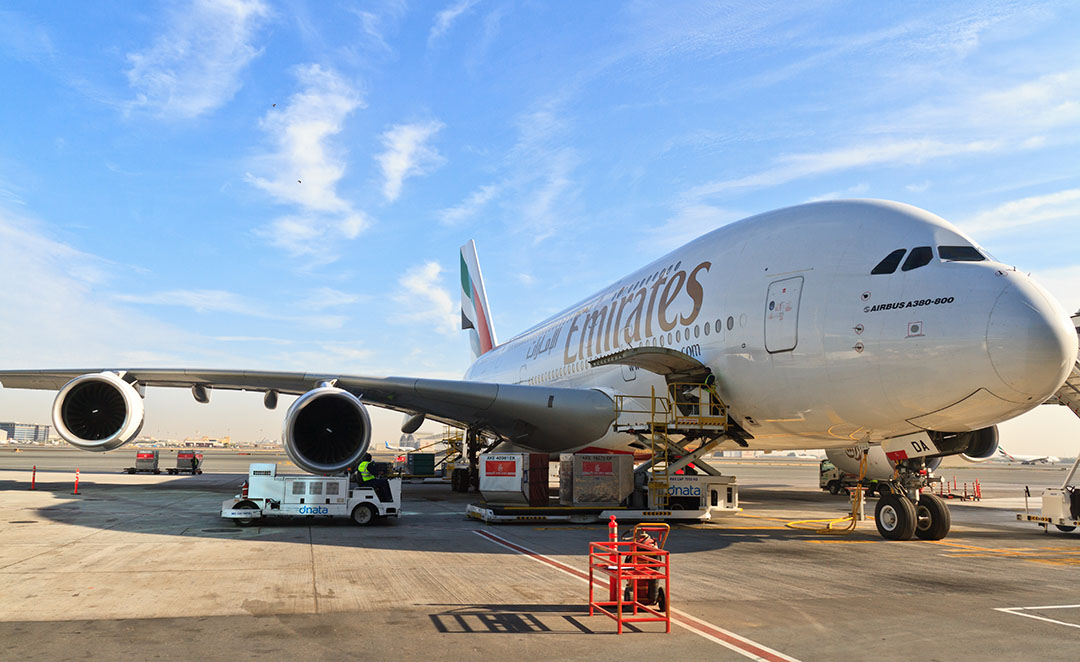 While sliding down the order slightly this year from their first-place position in 2013, Emirates still commands a pride of place in the top half of Skytrax' top 10. But lower position or no, the UAE's flagship carrier continues to push the boundaries of luxury in the air, adding opulent private cabins complete with personalized dining services and some of the industry's largest beds, and even in-flight spa facilities to their juggernaut Airbus A380s.
3. Singapore Airlines: Clutching deservedly to third place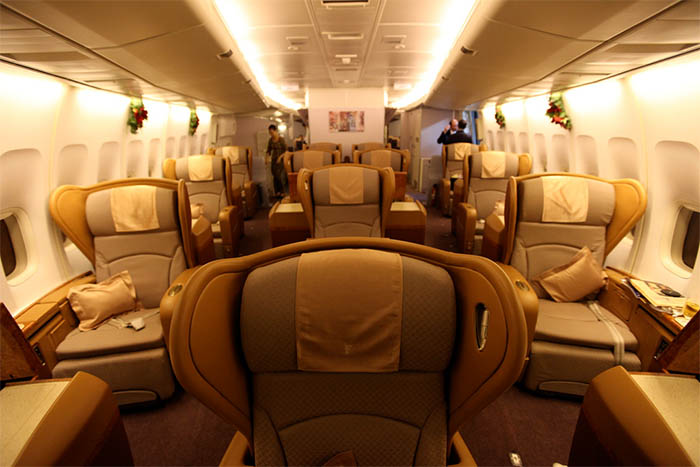 There's so many reasons why Singapore Airlines remains steadfastly in its prestigious top-three slot. For one, it's reportedly the world's most awarded airline, while it also clinched Skytrax' much-coveted best first class accolade this year—a nod to the all-new BMW-designed booth seats, with their double beds and huge widescreen TVs, or the opulent private cabins that now grace the airline's 777-300ERs and 777-300s. Currently Singapore Airlines fly a number of international routes to and from JFK, LAX, SFO and Houston's George Bush Intercontinental.
2. Waiting for the A380s with Qatar Airways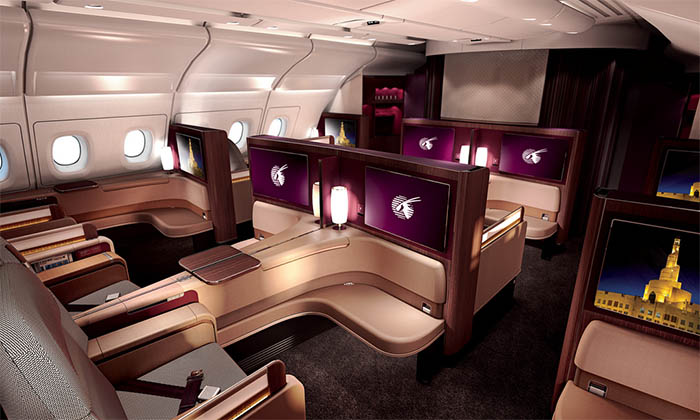 Having recently unveiled their all-new Airbus A380s (even if they still aren't in the skies), Qatar Airways are riding the wave of luxury service like a pro, keeping hold of their second place position this year and no doubt setting their crosshairs for the number one spot. Well, wooed by Christian Dior toiletry kits, meticulously-crafted in-flight foods direct from the repertoires of Celebrity Chefs and flatbed first class cabin arrangements, perhaps that could just happen!
Looking for cheap flights to Doha? Download Hopper's new mobile app and set up fare alerts today!
1. Taste the crème de la crème on Hong Kong's Cathay Pacific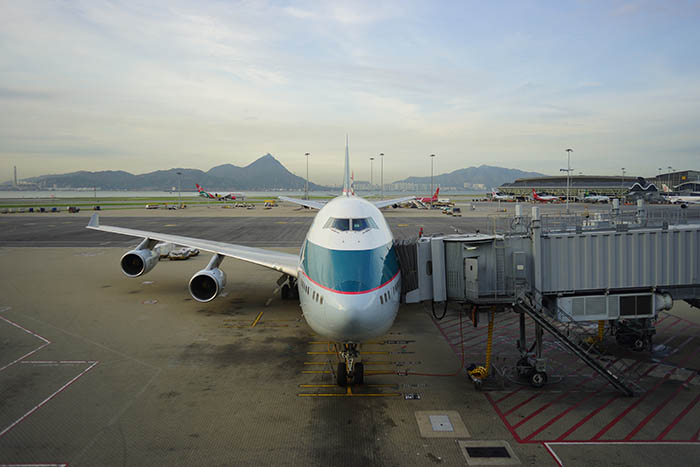 It's not common that a contender on this fiercely contested league table of the world's best airlines jumps a whopping five places in a single year, but if anyone's going to do it, it's Hong Kong's Cathay Pacific! This year's number one rated airline hails in from its hi-tech corner of China, offering passengers all-new 2014 routes to Manchester, Zurich and Doha from their base in Hong Kong, along with a range of award-winning cabin features set over a four-tier system. In short, the ultimate flight experience this year!
Looking for cheap flights? Check out the Hopper mobile app for iOS and Android. You could save up to 40% on your next flight!
If you're looking to travel with the world's 10 best airlines, Hopper's new mobile app can help you fly for less. Here's how: Download the app (now available on iOS and Android) and set up fare alerts for your destination. Hopper will watch your flight, notify you when prices drop and tell you if it's the best time to buy!