Every year, UK­-based firm Skytrax collates the results of months of detailed analysis to draw up a list of the best airports in the world. Each individual airport is carefully audited according to a range of criteria from security and immigration services to the quality of terminal facilities. Each airport is then given a star rating. It's a tough test ­ this year: Only four airports in the world were awarded the full five-­star rating. All four appear in the consultancy's rundown of the world's top ten airports, along with six others that just missed out on the top score. Do you agree with their conclusions or have some of these airports been horrendously overrated?
10. Zurich Airport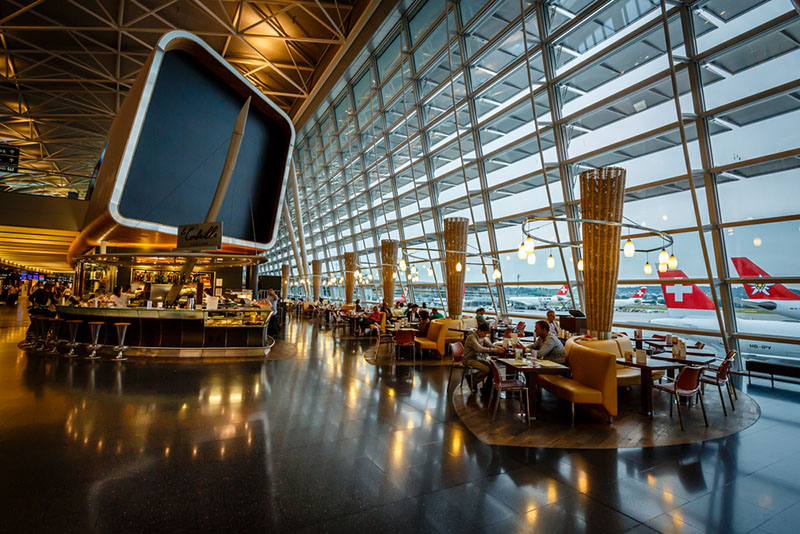 Switzerland's biggest airport is renowned among frequent travelers for its ease, order, cleanliness and efficiency, with security queues moving with near-miraculous speed. Connections both to the city itself and to the rest of the country are superb, too. And there's even more good news for any shopaholics passing through the complex: The airport has a huge array of luxury shops, including a purpose­-built shopping mall in the stylish Airside Center.
9. Frankfurt Airport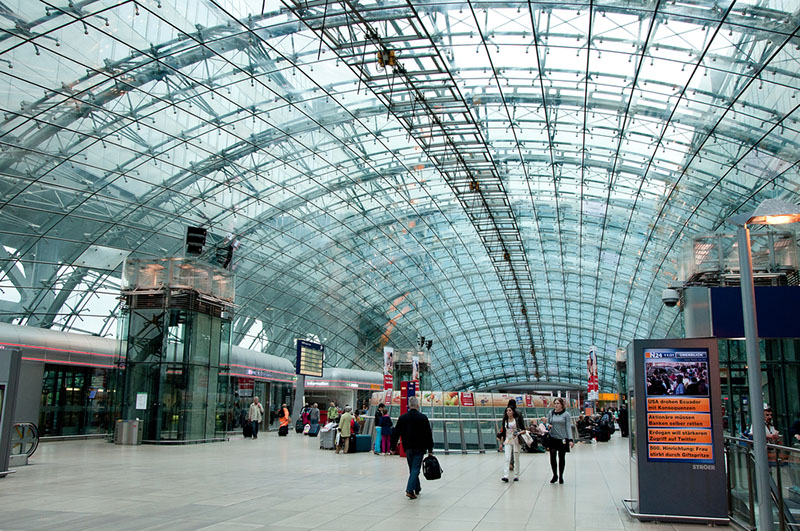 One of the world's major financial hubs, Frankfurt airport handles the third most passengers in Europe after Heathrow and Paris Charles de Gaulle­ and also flies to more international destinations than any other airport in the world. Fortunately for the thousands of travelers passing through it every day, Frankfurt's airport is also a pretty pleasant place to hang out. There are heaps of interesting and tasty places to eat, or if you're looking to keep your euros in your pocket, a small grocery store stocked with great German food.
8. Copenhagen Airport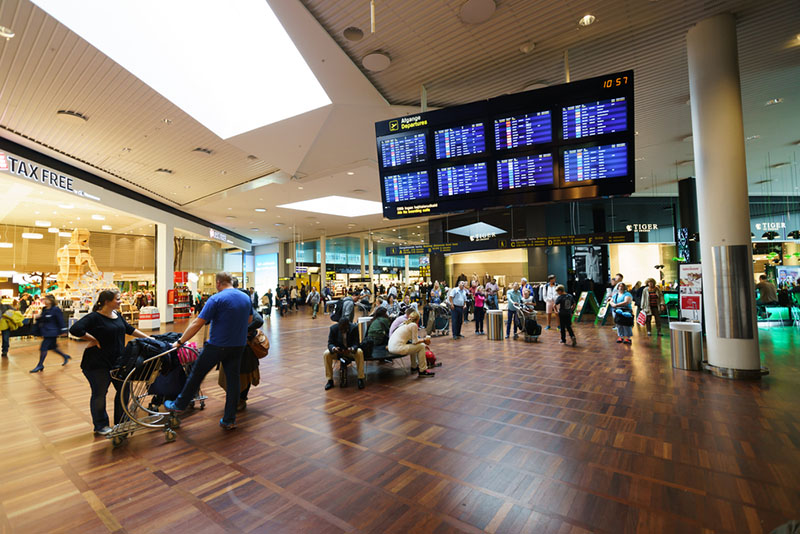 Scoring particularly highly for its the comfort and quality of its terminal facilities, passenger comments depict a transit through Copenhagen Airport as an invariably swift, efficient and pain-free experience. There are an appetizing variety of restaurants and plenty of places to enjoy the local specialty of a coffee and a slice of cake or pastry. Sure, the coffee can be a little expensive, but then this is Scandinavia's principal airport, so what can you expect?
7. Amsterdam Schiphol International Airport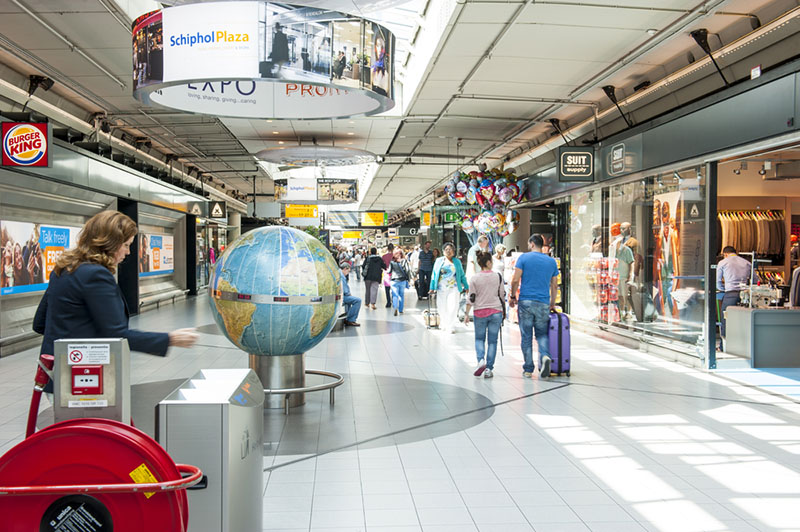 Speedy immigration procedures, moving walkways to accelerate progress, and an excellent range of bars, restaurants and shops all contribute to placing Amsterdam's international airport consistently at the head of European airports. It caters well to the super­ wealthy, with glinting diamonds and gold watches shining from several shop­fronts. But it also has an hour's free WiFi, a very comfy Internet access zone, and great facilities for families with young children.
6. Beijing Capital International Airport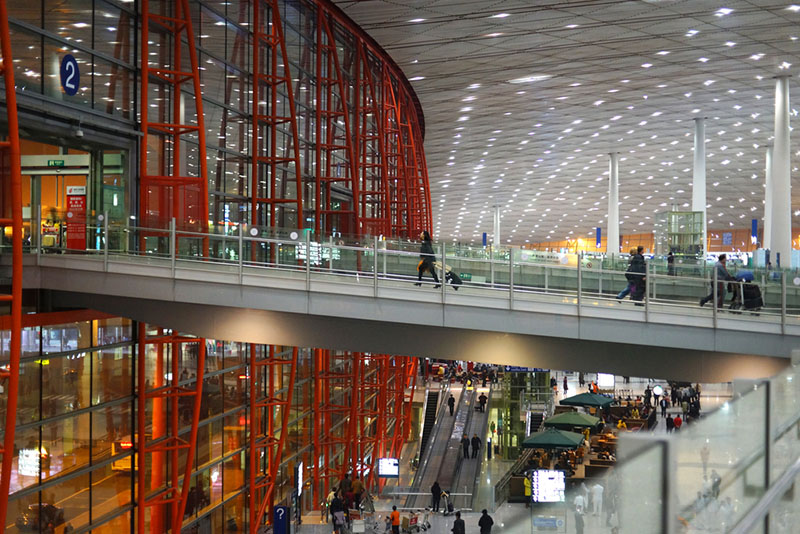 Beijing's airport has seen enormous growth over the past decade, an ongoing process that was shot into the stratosphere by the advent of the 2008 Olympic Games. By 2009,­ the year it also won Conde Nast's annual award for the world's best airport,­ it had become the busiest airport in Asia. By 2014, it was the second­ busiest in the world. Managing to combine such explosive growth with exceptionally slick efficiency and top­-quality facilities is quite a feat, and one that Beijing Capital Airport has pulled off in style.
5. Abu Dhabi International Airport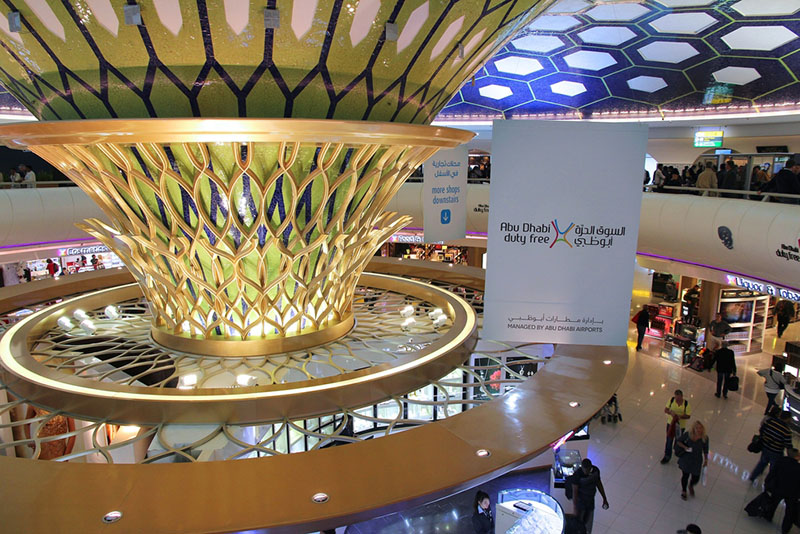 Abu Dhabi is the runaway victor in the fierce competition between the Middle East region's trio of rapidly growing international airports, beating both Dubai and Doha. Within five to six years, the three together are predicted to have a greater carrying capacity than the old guard of Charles de Gaulle, Heathrow and Frankfurt combined. Abu Dhabi blends outbursts of glitzy but smart design, from the Vegas-esque light­show of donut­-shaped Terminal One ­to its very efficient security and immigration procedures. It's also popular with passengers for its free WiFi and well­-designed chairs equipped with blankets, where transit passengers can grab a few hours well-­earned sleep.
4. Haneda International Airport, Tokyo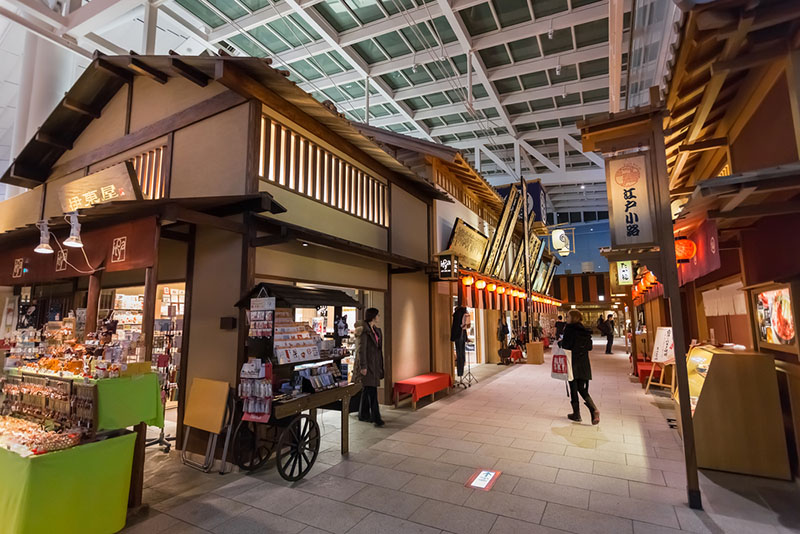 After a few decades in the domestic wilderness, with neighboring Narita handling the majority of international traffic, Tokyo's Haneda airport burst back onto the international scene with the opening of a new terminal in 2010. This was excellent news for non­-Japanese passengers, who can now enjoy the airport's fantastic, highly rated terminal facilities. Breezy immigration and security procedures have also helped propel Haneda into the position of the fourth best international airport in the world — and the first on this list to receive Skytrax's full five-star rating.
3. Incheon International Airport, Seoul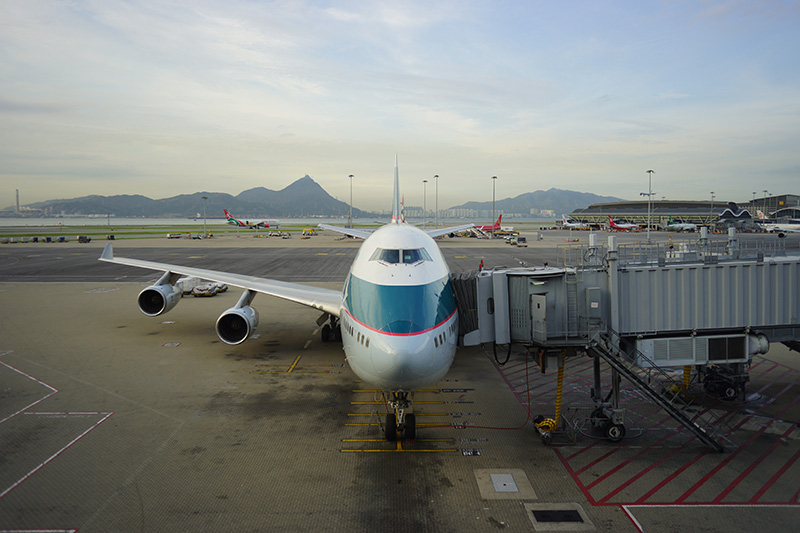 It's hard to understand just how they manage to make things work so spectacularly well at Incheon International Airport. For nine consecutive years, from 2005 to 2014, it was rated as the best airport in the world by the Airports Council International. Its duty-free shopping mall, meanwhile, won Business Traveller's accolade for three years in a row, before its crown was stolen by Dubai last year. Its baggage mishandling rate is estimated at 0.0001%, while average departure times are only 19 minutes, compared to a 60­-minute worldwide average. And if all this isn't enough to explain Incheon's popularity among passengers, it also has a spa, golf course, ice skating rink, casino, indoor gardens, and in-airport museum.
2. Hong Kong International Airport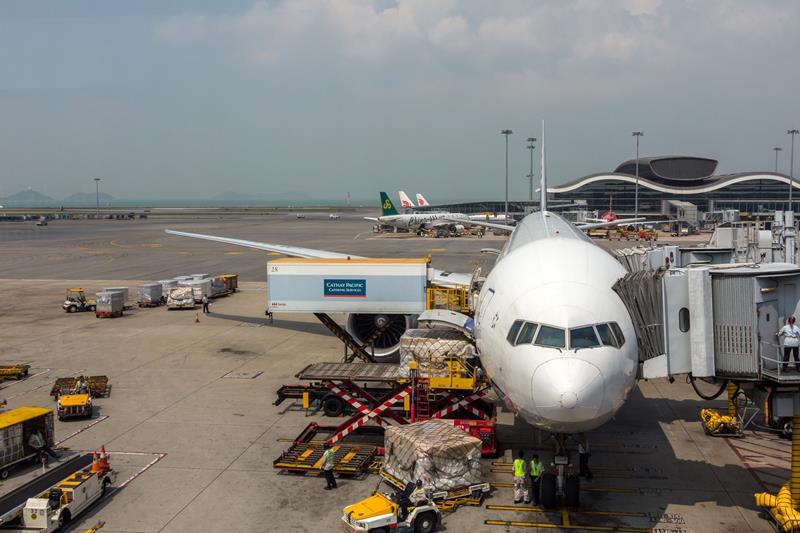 The efficiency of Hong Kong airport continues to amaze passengers, who report rarely waiting longer than five minutes to pass through security. A highly efficient automated system for passport control has also helped cut immigration queuing times to a level unmatched by any other airport in the world. But the airport's five-­star rating doesn't just come from the speed with which passengers can get in and out of it: It's also got an excellent array of high-end shops and a range of decent restaurants that encompass all budgets and varieties of cuisines.
1. Singapore Changi International Airport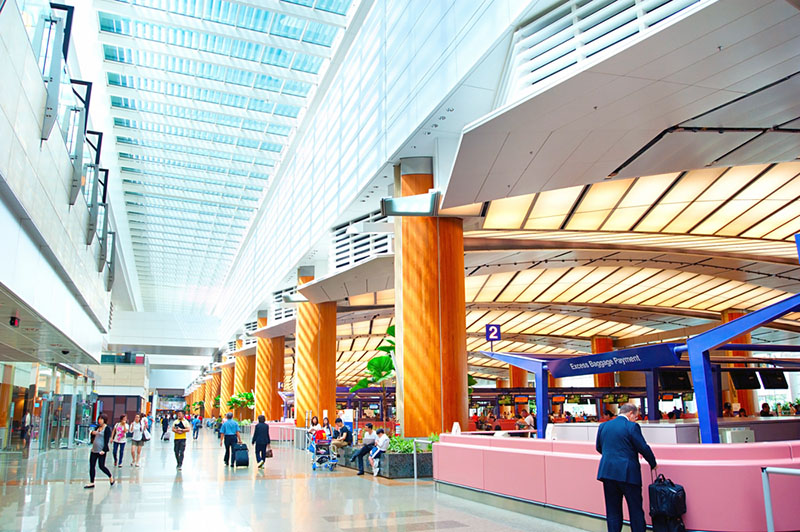 Singapore's principal airport takes the Skytrax award for the world's best, as it has taken many other awards since it opened in 1981. From architectural aesthetics to terminal logistics, it has been lauded by industry experts for every technicality. But as well as all these grand design successes, it's also full of small touches to enhance the experience of every passenger. What could be better than a dip in a swimming pool after a long, leg-aching flight? Add to that a movie theater, a game center for kids, and fragrant cactus and sunflower gardens where you can regain a little of your inner calm, and it's not difficult to understand why Singapore Changi is ranked as the best in the world.