Ever since the Wright Brothers first launched their rickety creations into the skies, humanity has been obsessed with flying. Collectively we've honored engineers for their innovative designs, allowing aircraft to soar high or go faster, and celebrated the achievements of pilots like Lindbergh and Louis Bleriot — folk daring enough to challenge the earth's curvature and its gravitational pull.
If you find yourself wondering just how far we've come today and what worldly extremes are now accessible by commercial air, then be sure to check out this list of the top 20 longest non-stop flights on the planet — ranging from 16-hour jaunts across the Pacific Ocean, to trans-polar hops through some of the earth's wildest extremes.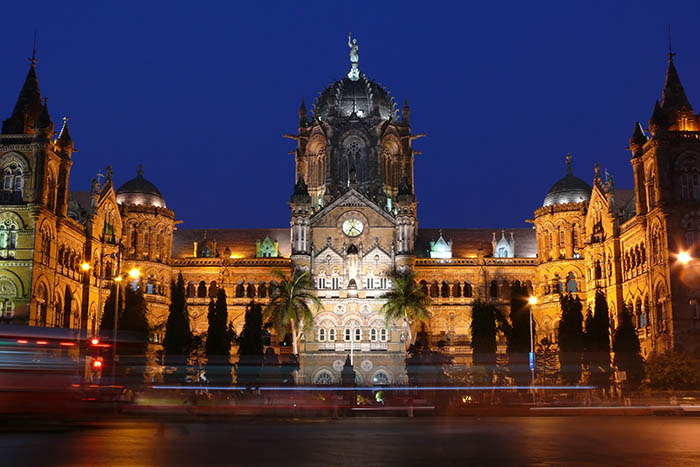 The first of our many connections from New York City sees travelers transported to the exotic world of Mumbai, complete with its magnificent old Raj architecture and sleepless, sprawling business districts. Flights on the route take around 16 hours one-way and cover just over 7,800 miles in total, which should definitely leave plenty of time for passengers to enjoy Air India's all-new 12-seat first class cabin and in-flight menu of mouth-watering curries straight from the sub-continent.
Looking for flights from New York to Mumbai? Download Hopper's new mobile app to find the best deals and save up to 40% on your next flight!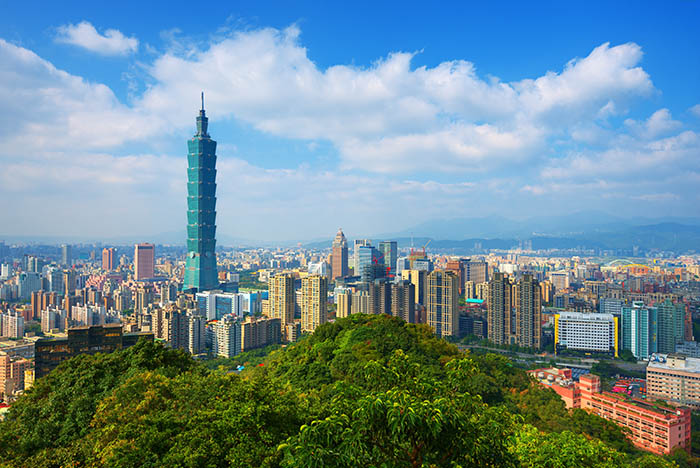 There was plenty of buzz about this lengthy route from the Big Apple to Taiwan's booming capital back when it made its debut in 2011, and apparently there still is, with our stats showing recent increases in demand on the route to the tune of over 1,100 searches every day in the last four weeks alone! Perhaps people just can't wait to get a taste of Taipei's fabled metropolitan energy, or maybe they're simply desperate to sample EVA Air's acclaimed Royal Laurel class. Who knows?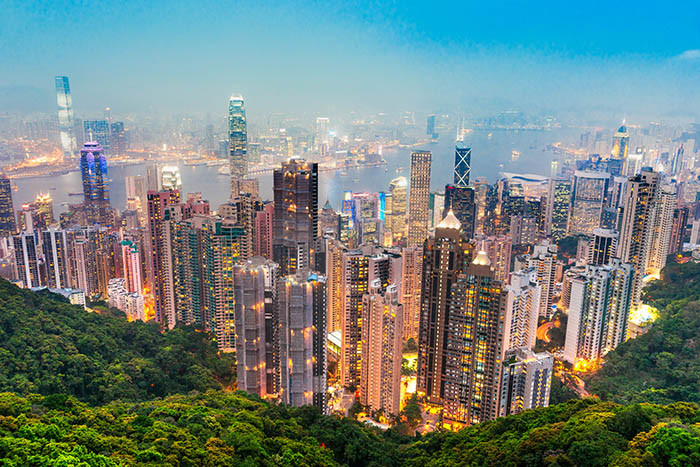 The longest flight originating out of Canada to hit this list comes in the form of a whopping 7,810 mile connection to Hong Kong. It's run by national flag carrier, Air Canada, and takes 15.5 hours from departure to arrival, giving passengers plenty of time to explore the airline's Boeing 777, complete with its Executive Pod business class cabins, Ken Chase-approved wine list and trademark enRoute in-flight entertainment systems. Oh, and don't forget to check the breath-taking panoramas of Victoria Harbour as your land!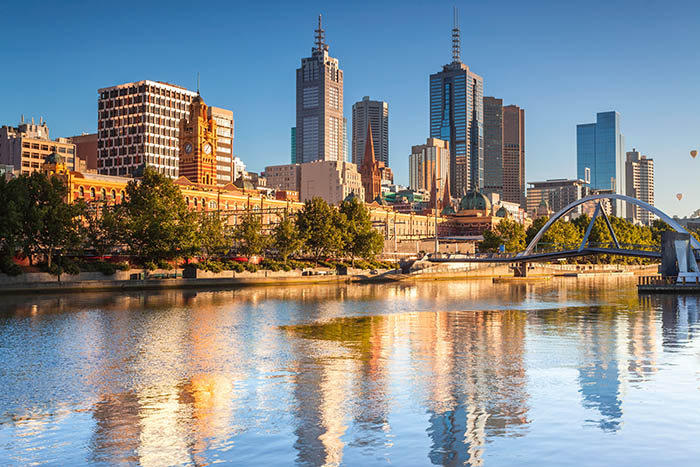 This route from LAX to Melbourne International is a high-scorer amongst the world's longest flights. In all, the route racks up a whopping 7,921 air miles each way, and takes no less than 16 hours from departure in California to arrival in Victoria State. For years it has been run by Oz's second biggest carrier, Virgin Australia, but as the airline moves its fleet of Boeing 777s to its Los Angeles-Brisbane route, United is picking up the slack with its newly introduced Boeing 787 Dreamliner service between the two cities.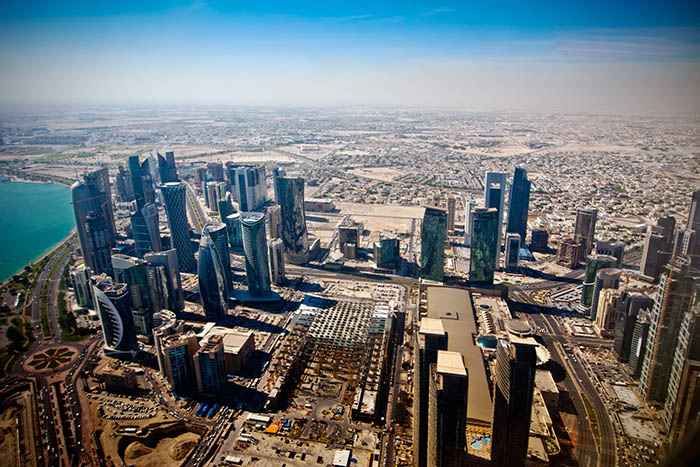 Still fresh from the board room, this one's got to be one of the most recent additions to this list of top 20 long haul flights on the planet, having only made its debut in July 2014. Still, it seems to be proving a success for Qatar Airways, with our stats showing an increase in demand on the route to the tune of 30% in the last four weeks alone. That said, the 7,931-mile connection certainly isn't the cheapest ride in the fairground, with average round trip tickets coming in at $1,692!
Download Hopper's new iOS app to find the best deals and save up to 40% on your next flight!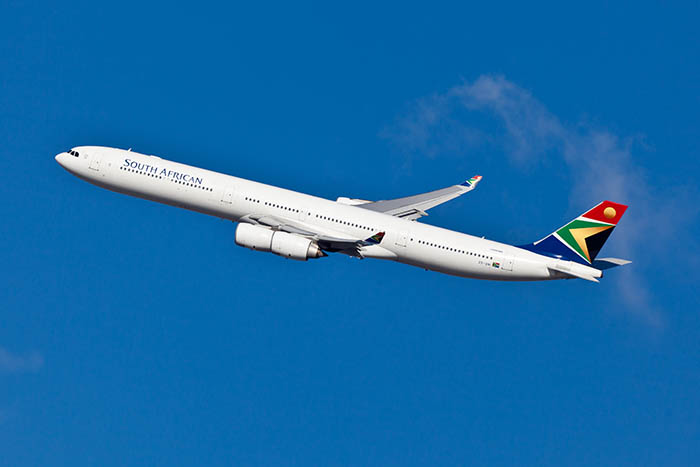 Operating out of its national hub at the O. R. Tambo International Airport near Johannesburg, South Africa's flagship airline continues to offer New Yorkers this long-haul connection of more than 16 hours and nearly 8,000 miles. The connection has been running for more than 40 years, with a single period of downtime in the '80s resulting from international pressures on South Africa's apartheid regime. Today it serves as a fantastic gateway into the Rainbow Nation, allowing Americans to explore its magnificent backcountry and alluring cityscapes.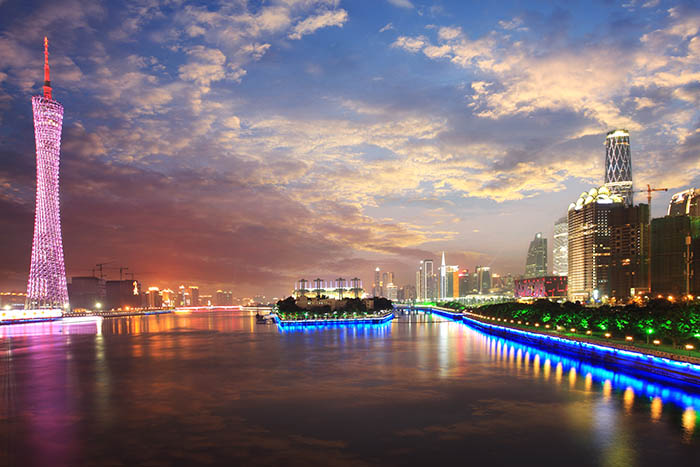 First to breach the 8,000-mile mark on this list is this 16-hour flight from New York's JFK to Guangzhou's Baiyun International Airport. For travelers looking to kick-start their tour of the Orient with a blast of quintessential Chinese city living, the connection is perhaps the perfect option — dropping them between the neon-lit skyscrapers and bustling banks of the Pearl River. What's more, prices on the route aren't that daunting at all, with China Southern's average round trip fares coming in at just $960.
The flight from New York to Guangzhou is also on the list of the longest non-stop flights from New York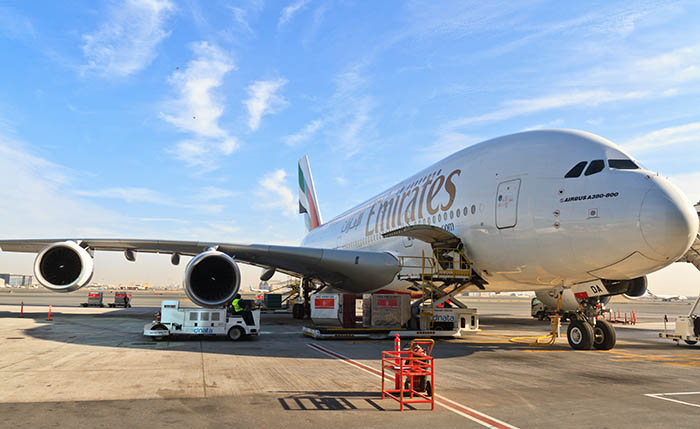 Now running on a daily schedule, these flights from Dallas-Fort Worth to Dubai International have done well to carve out the lion's share of the market for UAE flag carrier, Emirates, who now command nearly 95% of all bookings on the route. That said, with the booming megalopolis of oil-fed Dubai only going from strength to strength, we wouldn't be surprised if the competition really started to heat up here. Good thing Emirates have their award-winning flat-bed economy class and unrivalled ICE entertainment systems to tout!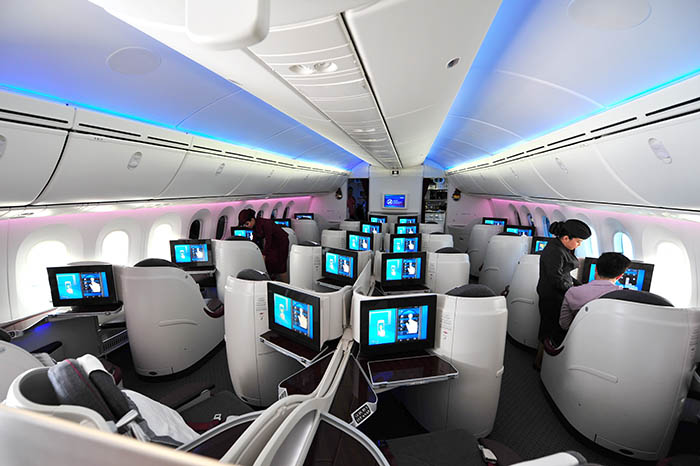 Our second journey to the burgeoning Arabian megacity of Doha on the cusp of the Persian Gulf takes us through Houston's George Bush Intercontinental Airport, flying on Qatar Airways' Boeing 777s, complete with their Skytrax-attested economy seats, flat-bed first class suites and acclaimed Oryx Entertainment systems. In all, it covers 8,047 miles in the air and takes 16.5 hours from beginning to end, earning it a midway place among the world's longest non-stop flights.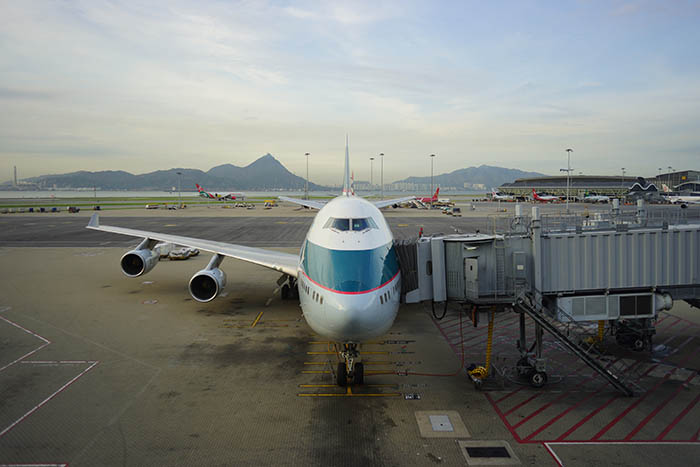 Hands down the longest connection on offer to passengers leaving from New York's JFK, this connection to Hong Kong is also the first of our trans-polar routes, flying passengers close to the North Pole before descending back down south over Russian Siberia. We know the 16-hour flight time may look a little daunting, but would-be passengers really couldn't wish for a better carrier, with HK's own Cathay Pacific donning its shiny new Skytrax "Best Airline" award for all to see.
Looking for flights from New York to Hong Kong? Download Hopper's new mobile app now and set up flight alerts!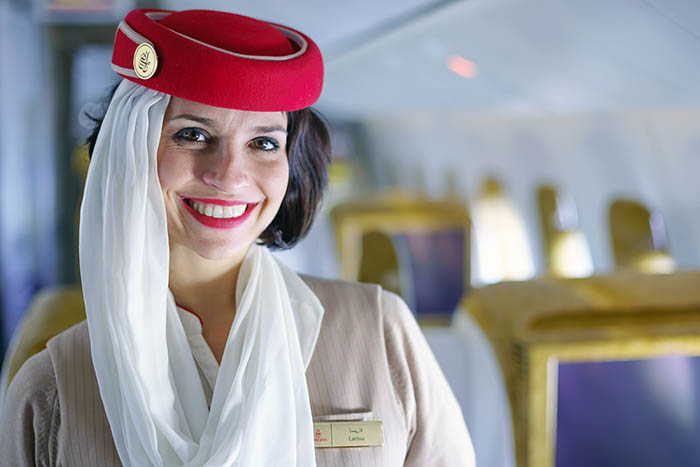 This all-new nonstop route from San Francisco to Dubai adds yet another Emirates gateway to the Middle Eastern super city to the airline's already impressive array of departure points in JFK, LAX and the George Bush Intercontinental in Houston. Passengers flying on the route enjoy all the comforts of a Boeing 777-300ER, including no fewer than 42 fully-reclining first class seats, increased legroom for all 216 economy class passengers and, of course, the trademark Emirates ICE entertainment screens.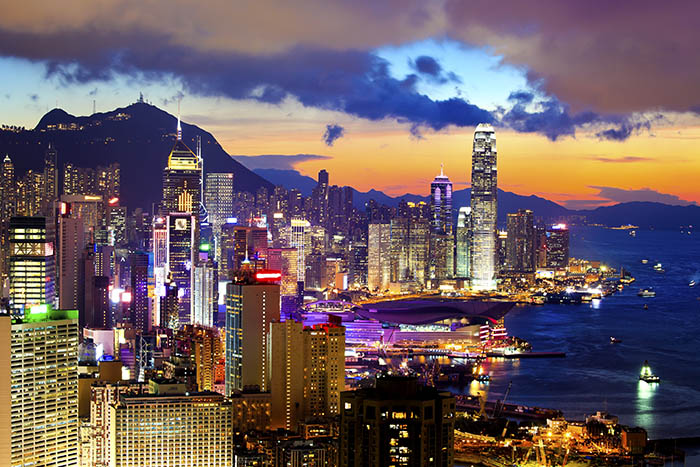 Forget your smoked brisket barbecue cuts and saddled rodeo horses and think instead of dim sum and rattling trams winding their way up to Victoria Peak, because that's just what Dallas locals will need to do if they're going to hop on this 16.5 hour connection from the city's DFW International to Hong Kong. Granted the culture shock may be a little heavy for Texan folk, especially since this route was only announced in 2014 and represents the first ever non-stop connection between DFW and China as a whole!
In November 2014, Etihad launched their new non-stop connection from SFO to Abu Dhabi in the United Arab Emirates which takes travelers halfway around the world in a cool 16 hours. While that's a long time to spend on a plane, Etihad is one of the world's best airlines, so it's got to be better than a domestic Spirit flight. Once in Abu Dhabi, travelers can check out some of its surprising cultural attractions, like the branch of Paris' famed Louvre Museum.
Looking for flights from San Francisco to Abu Dhabi? You need to download Hopper's new mobile app, which can save you hundreds!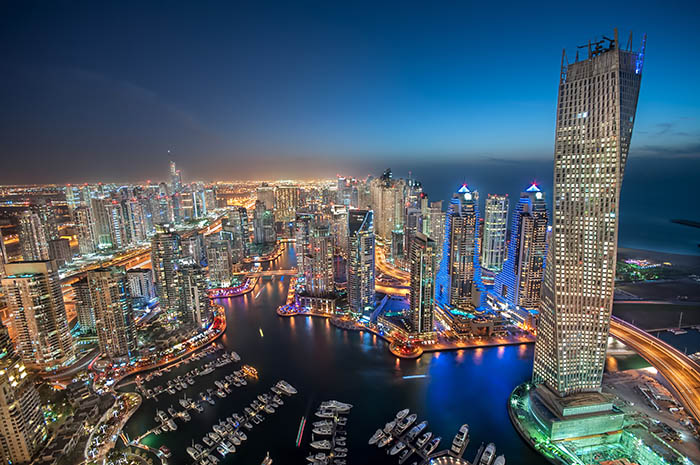 Now boasting just over 94% of the market share, UAE's flagship carrier, Emirates is doing well to take this route by storm. In fact, they now run two connections between the cities daily, flying with their big Boeing 777-300ERs and offering bargain round trip fares in the region of $1,002. That's great news for any Texan locals eager to catch a glimpse of the soaring Burj Khalifa or iconic seven-star Burj al-Arab hotel.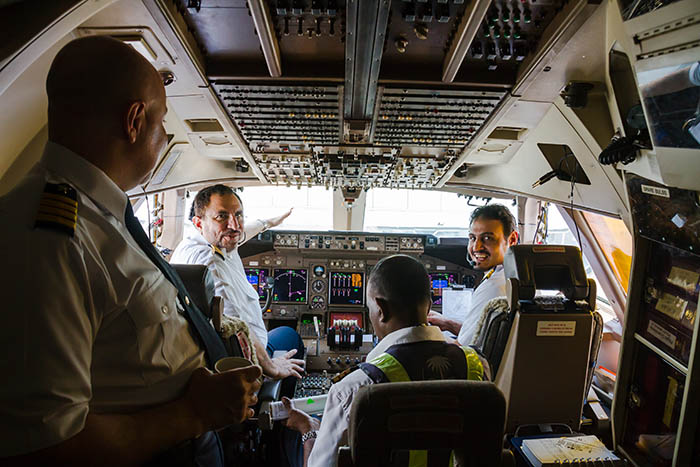 Between the spice-laden souqs and coral houses of Jeddah's old medina and the bubbling hotel resorts and burgeoning gastronomic scene of the famous seaside Corniche, this city rising from the Red Sea has plenty to offer every type of traveler. That makes it the perfect choice for passengers out of California looking to go off-the-beaten-track this year — as long as they can bear the whopping 8,332-mile, 17-hour journey from LAX, run by flag carrier Saudia!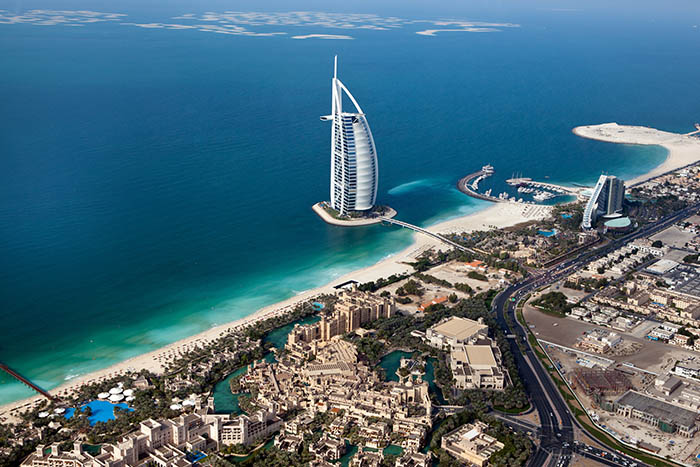 With soaring skyscrapers brushing up against a deep blue sea, bustling fashion strips bursting with Gucci and Prada, luxurious and opulent hotels touting seven-star ratings and mile upon mile of sun-kissed beaches, Dubai actually has plenty in common with Los Angeles. Still, that doesn't stop these cities from being more than 8,330 miles away from each other on opposite sides of the globe, requiring one of these mega trans-polar flights with Emirates to get the travelers flowing.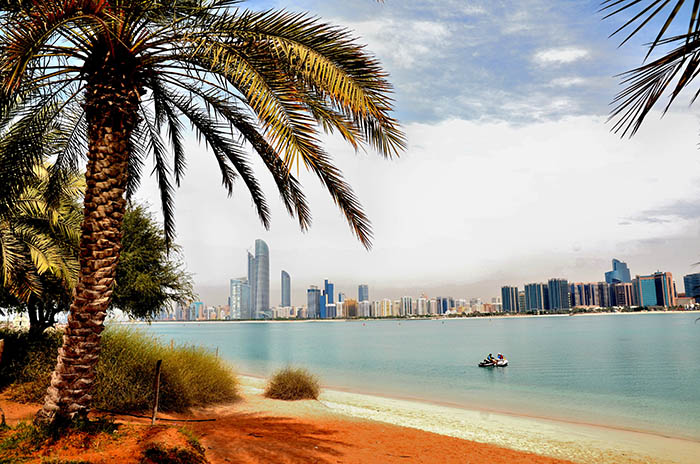 Sliding easily into our top three longest flights by adding the extra distance required to take passengers just a little further down the UAE coast to Abu Dhabi, this connection totals no less than 8,390 miles and lasts almost 17 hours from start to finish. That said, it's not all bad news, because passengers on the route enjoy all the bonuses of Etihad's award-winning Diamond First Class, complete with its 6-foot reclining beds and 23-inch flat screen TVs. You may not even want to leave the plane!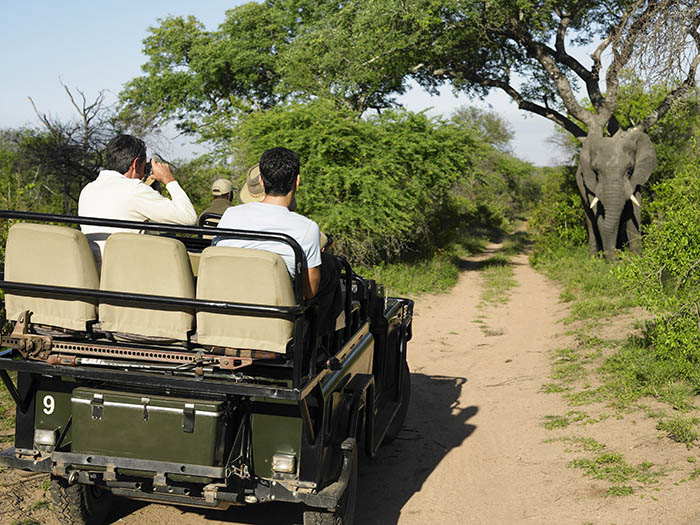 For many budding adventure travelers and intrepid types, Joburg is the gateway to South Africa's safari riches, perched up in the country's northern reaches, close to the iconic Kruger National Park. Unfortunately for American travelers looking to make the trip down south from Atlanta, the journey will be one of the longest possible on the planet, crossing the entire breadth of the Atlantic Ocean, before descending over Namibia and the Rainbow Nation. It's run by US carrier Delta Air Lines, and takes over 16.5 hours from departure to arrival.
Looking for flights from Atlanta to Johannesburg? Set up flight alerts in Hopper's new mobile app and watch prices!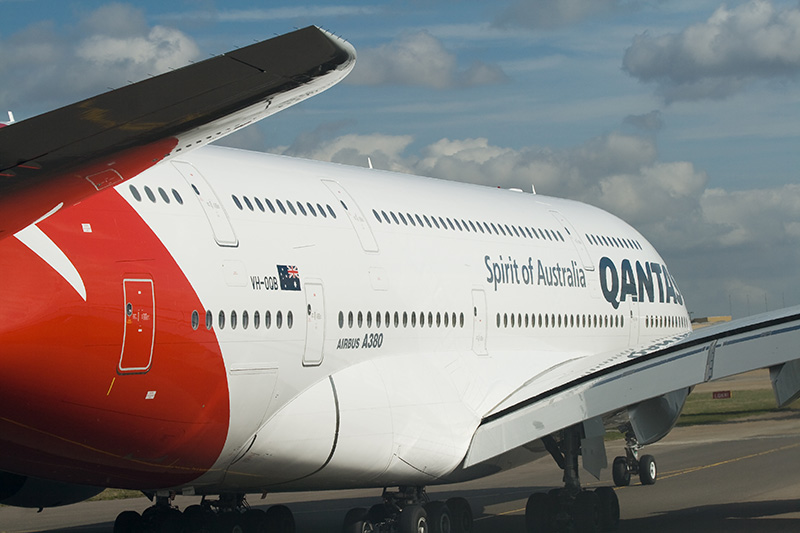 All hail this mega Qantas route, coming in second with an eye-popping, milometer-defying 8,578-mile length. And like the two cities it's connecting, the route itself has no room for half measures, it seems, with the Australian airline recently pledging to use its gargantuan Airbus A380s for the flight. That means more leg room, bigger cabins, more seats and better in-flight facilities, which are certainly welcome when it's going to take almost 17 hours before arrival!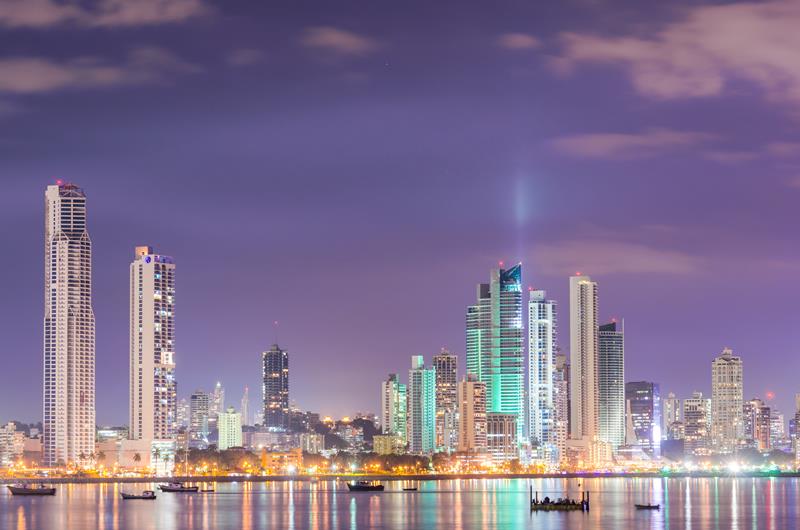 And finally, the number-one spot for the longest non-stop flight in the world goes to Emirates for this incredible 17.5-hour flight from Dubai to Panama. Announced in August 2015, this brand-new daily route knocks Dallas-to-Sydney off the top of the list by a solid 30 minutes. It's no surprise that this winning flight comes from Emirates, one of the fastest-growing airlines in the world, and it's just the latest long-haul route to be flown by its massive fleet of Airbus A380s and Boeing 777s. Good thing Emirates is known for its amazing in-air amenities and friendly service; you'll need them for all 17-plus hours in the air!
This article was updated on August 13, 2015.
No matter where you're headed (or how long it takes to get there), Hopper's new mobile app is an invaluable tool. Here's how it works: Download Hopper for iOS or Android and set up airfare alerts. We'll watch your trip for you and send you notifications when your flight price changes. We'll also predict if your flight price will go up or down so you can book when your flight price is at its lowest. You'll never pay too much for airfare again!