People can spend their entire lives searching for a perfect cup of coffee. Once you drink it, it's gone. Because of the variables – roasts, baristas, origin of bean, temperature, water pressure – no one shot can be replicated. Perhaps that lends a certain excitement to the pursuit, which can take coffee enthusiasts all over the world just sample a small cup of hot brown liquid. After all, this little bean has created wars, supported world economies, freed nations, helped people get to work and stay awake all day, assisted in pre-exam all-nighters, and, importantly, has given hipsters fodder for conversation (Thanks, Seattle). It's an art form and a necessity, and different all over the world. So if you're willing to travel for coffee, which an increasingly many are, here's where to go.
Want to find tips on how to save money on airfare? Visit our flight tools page, choose your airport and go!
10. London's tea party is ending soon and espresso's waking them up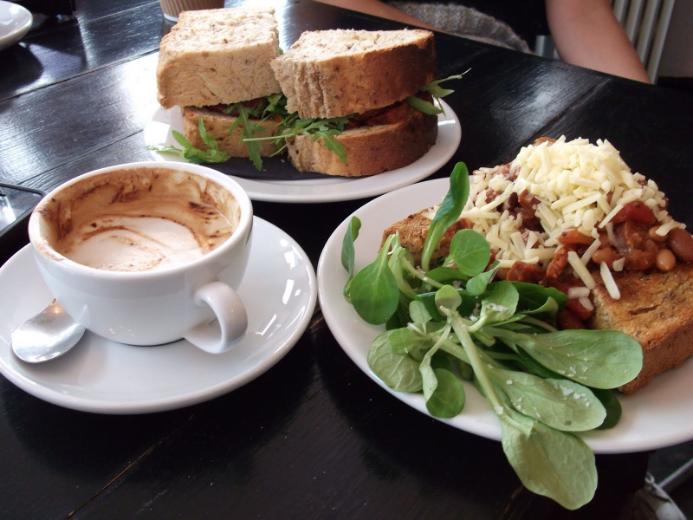 Tina, We Salute You, London – photo by Monique Vanni
Coffee culture was late getting on the train to tea-dominated London, but since the Aussies carried the trend over a decade ago, espresso has rapidly emerged into the spotlight care of local baristas and their magic beans, particularly in East London. The standard order around London is the flat white, which is made when a barista pours a small amount of microfoam over two shots of espresso, although cafés do offer cappuccinos, lattes, macchiatos and any other combination of milk and espresso.
See 5 tips, like when to book your ticket, from the Hopper research team that can save travelers hundreds on their flights to London.
'Sherlock' fans planning a visit to London can read Hopper's article on visiting the London filming locations of 'Sherlock'
9. Ayy! New York City's walkin' here!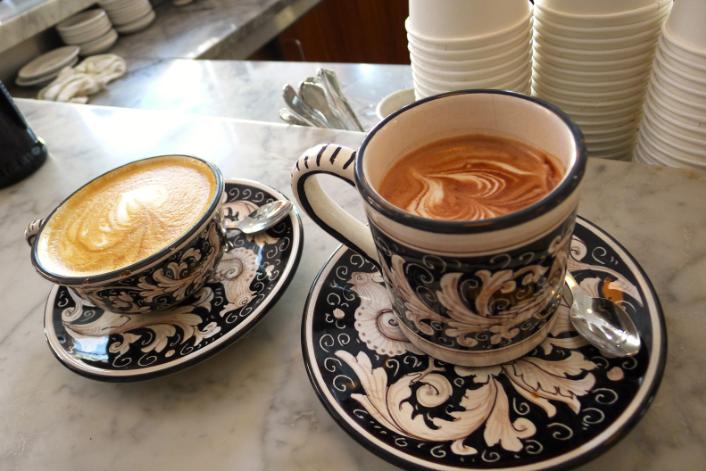 La Colombe Torrefaction, New York City – photo by eelllleenn
Until a few years ago, New York was a diner-coffee town; a paper cup full of watery and black java choked down outside a bodega, and there was certain pride in it. However, new New York, the destination of millions of immigrants' American Dreams, has upped its espresso cred, drawing influences from South America, Italy, France and elsewhere. Chipped Cup Coffee, a laidback exposed-brick coffee shop and gallery space makes their joe, espresso, cortados, capps and even (gasp!) mochas with sweet, complex and organic Rustico beans, for instance.
Pair that coffee with a cronut or another sweet from one of New York's top five bakeries
8. San Francisco is overflowing with coffee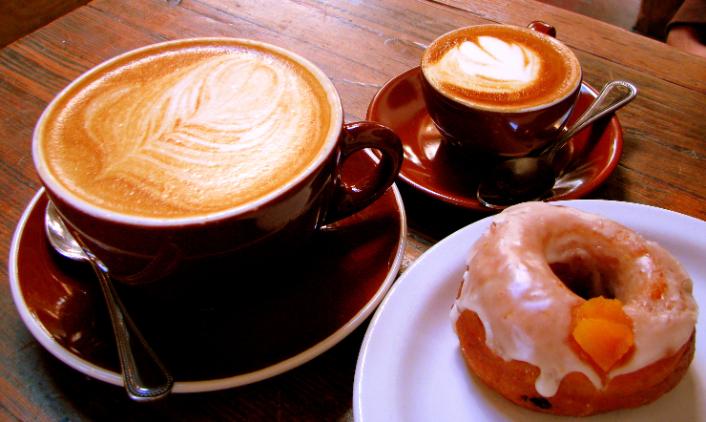 Four Barrel Coffee, San Francisco – photo by coffeeinacity
San Francisco is a beautiful pile of contradictions: the hypermodern and historical architecture, righteous five-star cuisine restaurants and hipster truck stops; leftover appeal of the psychedelic '60s juxtaposed against a thriving tech culture. At the center of these contradictions is coffee: slowly perfected but hugely stimulating, coffee is as associated with folk cafés as it is with office culture. That may be why San Francisco is home to so many stellar roasters: Barefoot Coffee Roasters, Ritual Coffee Roasters and even Mr. Espresso are just some of the names.
If the coffee keeps you awake, head to one of San Francisco's best cocktail bars for a nightcap
7. Melbourne has your piccolo ready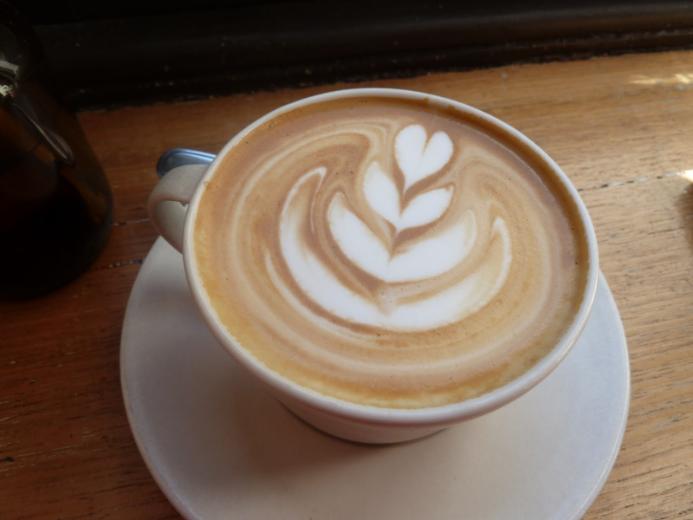 Patricia Coffee Brewers, Melbourne – photo by Cindy
Australia's got coffee culture tied up around its finger. It's the first country to culturally adopt the piccolo latte, which is a ristretto shot topped with warm but not fully-frothed milk. What's the difference between a piccolo and a macchiato, you ask? That is a question for the talented baristas at Patricia Coffee Brewers in the city's CBD, hidden in a blink-and-you'll-miss-it unmarked black brick building indicated only by a line of suited up worker bees waiting for their coffee. The usual task of ordering a coffee requires a great many decisions already (small decaf cappuccino? Medium soy latte? Skinny no-foam latte? Milk or sugar?), but Patricia offers two different types of beans to try out and explains the subtle taste differences, a happy choice proffered to any real caffeine geek.
6. Coffee is cupped sunlight in Seattle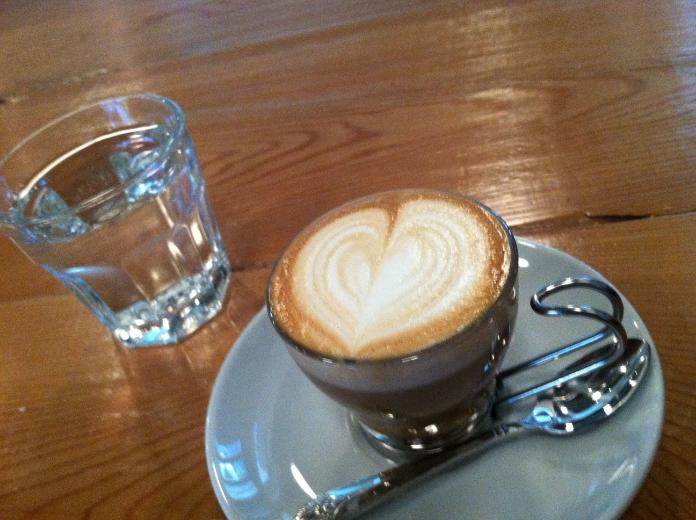 Milstead & Co., Seattle – photo by Don
The Seattle coffee scene certainly didn't originate with Starbucks, but it is the green mermaid that cemented Seattle's global reputation as a coffee city. For every Sbucks franchise in town, there's a more respectable independent and way more precise kind of java house. For a real kick, try the vacuum siphon pot at Seattle Coffee Works, a double-tiered apparatus lit by a Bunsen burner that looks more like a chemistry set than than a coffee maker but produces a smoother, more complex brew that changes its flavor profile as it cools.
Beer is another beverage Seattle excels at. See Hopper's picks for Seattle's five best breweries
5. Rome is where people are born coffee nerds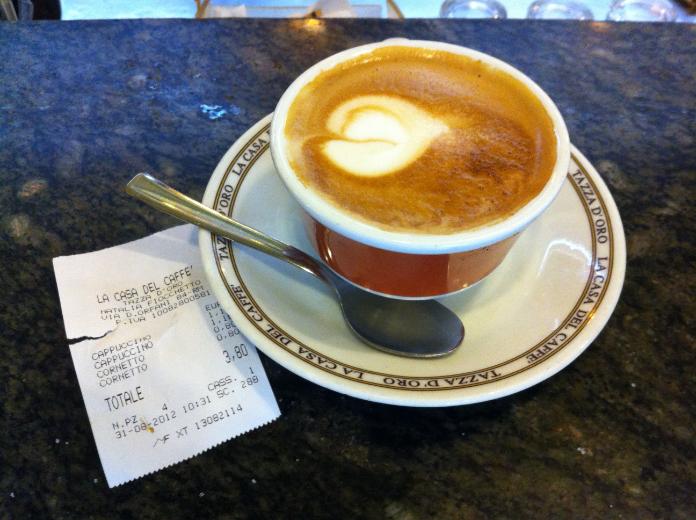 Tazza D'Oro, Rome – photo by philipp68
Those who really, really love coffee should make the pilgrimage to Rome. In Italy, the coffee culture is vastly different. Where North American cities get handsy with the settings, experimenting with temperature and water pressure, weird calibrations and other newfangled barista techniques, Italian coffee drinkers are much more traditional. And because the protocol calls for more milk-heavy drinks at the beginning of the day, cappuccinos are no longer ordered after 11 am (it's a digestive thing). Caffè is the drink, a bar is the café, and everybody drinks caffè at the bar.
4. Portland has your micro-hand-batch-craft-roasted coffee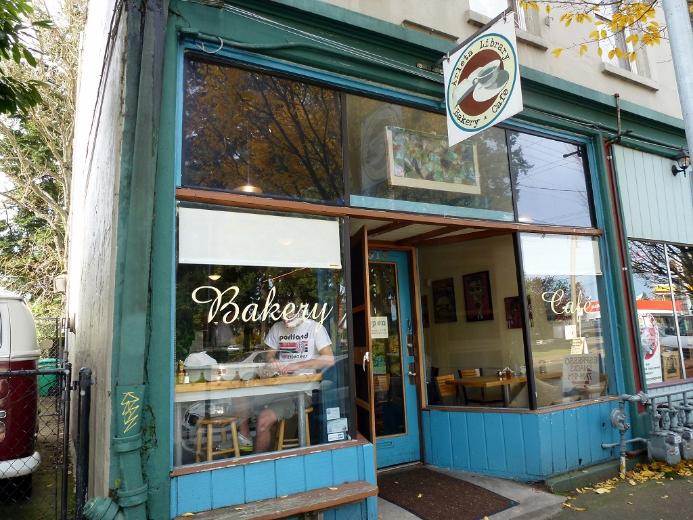 Arleta Library Bakery Cafe, Portland – photo by miss.foodie
Because Portland can't leave any scene trend alone, especially one people can be hyper-nerdy about, it of course has a thriving coffee culture. After all, what else would people sip on while pretending to read Heidegger and scrolling through their Tinder app? The best place, of course, to indulge in such activities is Coava, whose name heavily precedes them – they've won a slew of barista competitions, including the Northwest Regional and Brewers Cup, and they're not afraid of experimenting with their skills and new technology. Their perforated-steel Kone brew system has replaced the classic Chemex for pour-overs (it's prettier anyway) and the espresso is always single-source and house-roasted to perfection.
Also check out Hopper's picks for Portland's best ice cream shops to complement your coffee
3. Linger over a wiener mélange in Vienna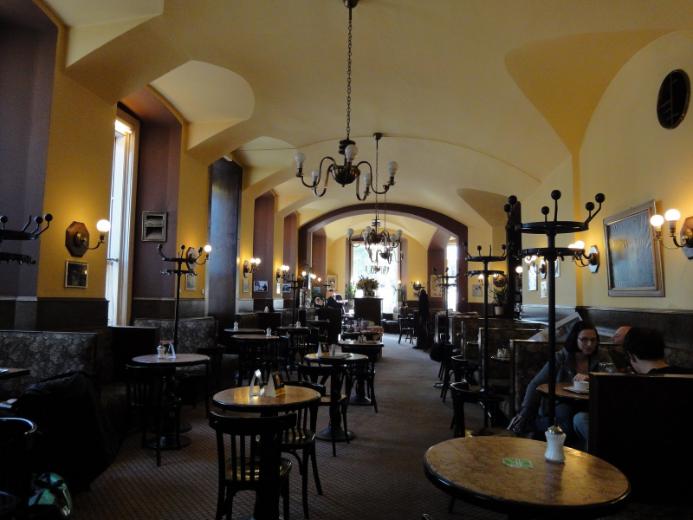 Cafe Eiles, Vienna – photo by M40 the Secret Agent Beagle + Illy the Shiba Inu
Until recently, Vienna's cafés were public salons, where people would gather and discuss politics, eat cake, read newspapers and generally hang out. The überculture of artists, classical musicians, philosophers and other intelligentsia found their homes in the cafés and it's that scene that is listed by UNESCO as an "Intangible Cultural Heritage." Café Central, the most famous of these meeting places, has served wiener mélanges to the likes of Leon Trotsky, Sigmund Freud and even Adolf Hitler. The spécial du jour is typically a double shot with liqueur (be it orange liqueur, Mozart cream, egg liqueur, apricot liqueur, or Irish whiskey) and topped with a dollop of whipped cream.
2. Grab a Kona and watch the tide come in Honolulu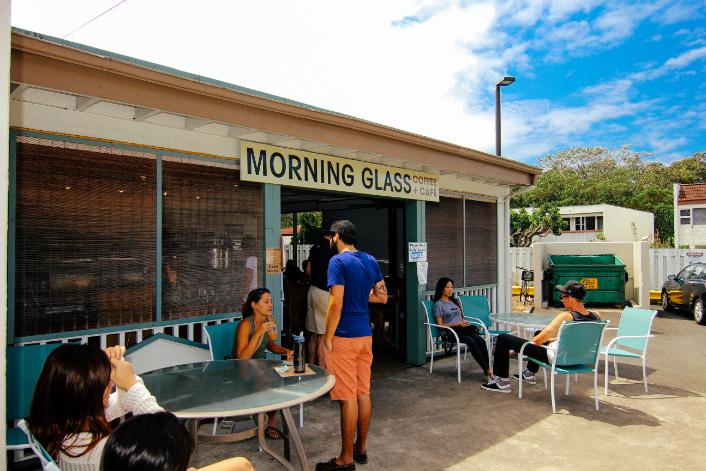 Morning Glass Coffee Co, Honolulu – photo by Will
Honolulu might not seem like a place that would be serious about their coffee (it's always a gamble with places with extremely hot climates) but Hawaii gets some mad cred for being the only state that grows its own beans. The name of Honolulu's game is Kona coffee, grown with porous, mineral-rich volcano soil under the blazing hot sun. It ranges in quality and in process, but typically Kona is milder and smoother than other beans while still maintaining strong body, without any bitterness or unappealing aftertaste.
Visitors to Hawaii won't want to miss Hopper's article on the best beaches near Honolulu
1. Sao Paulo mixes old and new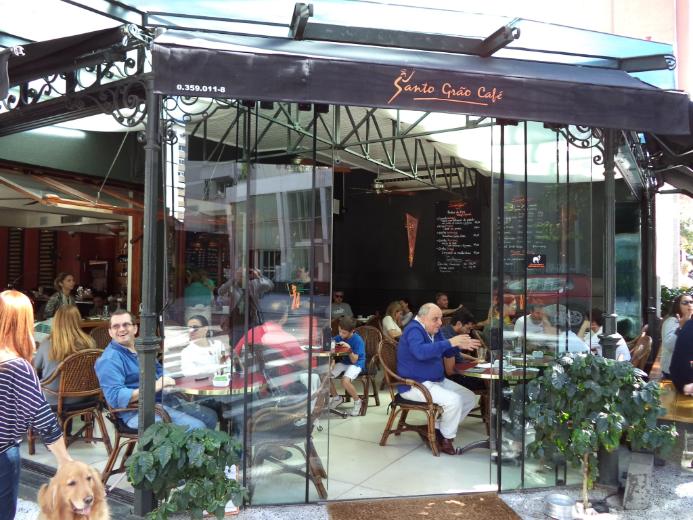 Santo Grão, Sao Paulo – photo by Wild Duck Road
Not every major producer of coffee beans has a strong coffee culture (oppressive economies yada yada), but Sao Paulo is perfectly positioned, geographically and culturally to sustain a wicked java scene, tracing influences from Portugal and Italy. It also happens that Brazil produces almost 40% of the world's coffee – that's a lotta beans!