With numerous acclaimed food and drink venues as well as acres of redwood forests, Guerneville is a great place to stop when visiting Sonoma County. Only one and a half hours outside of San Francisco, this lush region contains over 6,805 pristine acres of forest. Johnson's Beach is another great selling point and plays host to the annual Russian River Jazz & Blues Festival. In Guerneville itself visitors will find dining, shopping, nightlife, entertainment and farmers markets. Don't forget to visit the Russian River wine region while you're there for some tasty wines from local vineyards.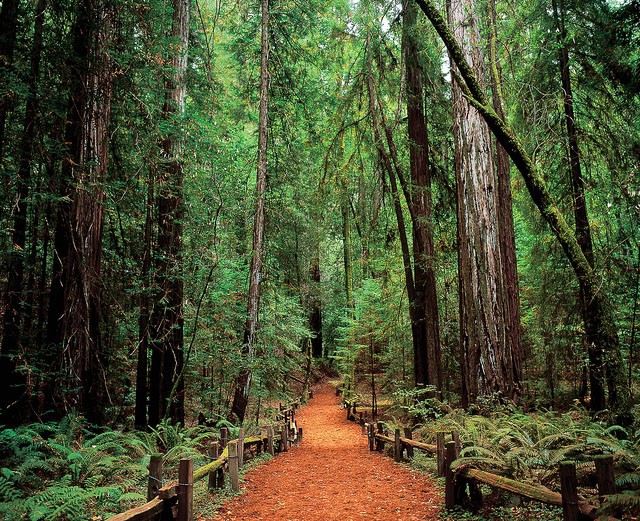 Photo by AtlanticLink via Flickr.
The Armstrong Redwoods Park is a huge tourist draw, as it contains ancient coast redwood trees, which are the tallest living things on earth. The trees started growing 500-1,000 years ago, and they can reach an astounding 200-250 feet tall! A visit to the reserve is ideal for a day out with the family, as there is a visitor center, self-guided nature trail and some great picnic spots.
Enjoy a nice swim in the river at Johnson's Beach
Johnson's Beach is a small stretch of rocky riverfront access that has been turned into a summertime hot spot by the Johnson's Beach and Resort. Locals and visitors throng the beach in the summer to enjoy swimming in the refreshingly cold Russian River and for water sports like kayaking and paddle boating. Each year in September the Russian River Jazz & Blues Festival rocks out on the riverfront.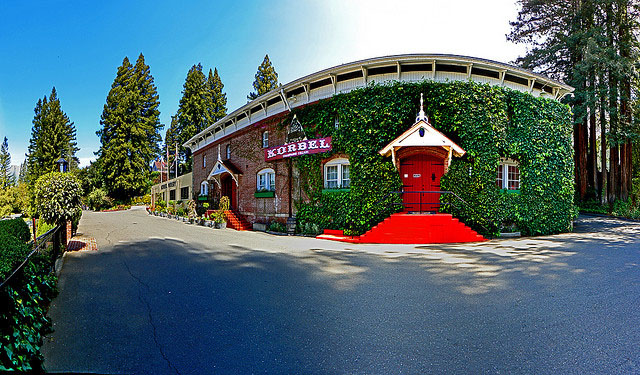 Photo by Julio Mestres via Flickr
Korbel Champagne Cellars is one of the leading American producers of sparkling wines – its wines are traditionally served at presidential inaugurations. Feel free to sample the champagne on a free tour, before deciding if you'd like to buy a bottle yourself from the shop. Although called "champagne," the bubbly produced by Korbel Champagne Cellars is actually sparkling wine, as it was grown in California and not the Champagne region of France.
Just next to the champagne cellars, Korbel also runs a delicatessen and market. Here you can pick up gourmet sandwiches and salads from the deli, as well as artisan cheese and breads from the market shop to take home. As one would expect, the food complements Korbel's sparkling wine in a very pleasing way.
This hotel is designed around affordable luxury and ethical practices, so guests will find simple décor, organic essential oil body products, and organic fair trade cotton linen. The hotel also has a spa with treatments that use certified organic EO body products. Dog owners will be pleased to know that the hotel is dog-friendly, the hotel is actually named after a dog, which means you won't have to leave your best friend at home while you explore the wondrous Sonoma County.