Jay Peak has carved a name for itself in the deep snowdrifts of the Northeast Kingdom. Known for its stellar glade skiing, Jay Peak has the largest snowfall in eastern North America, and is also the fifth largest ski resort in Vermont. That's pretty good for a state with so much skiing! A recent expansion of the resort has seen a huge boon for families. Their ski school now includes The Zone Beginner Area, a specially designed terrain for newbies, and their skating rink is an NHL-sized complex with a huge spectator area and a heavy-hitting cafe serving up burgers and beer. The idea is simple: every professional once started out as a beginner, and if Jay Peak can make it easier for the beginners, then the passion will come out. That's why families keep returning to Jay Peak.
Located 30 minutes from the picturesque town of Newport, Vermont, 90 minutes driving from Burlington International Airport, and very close to the Quebec border, Jay Peak is a popular destination for skiers in the east coast and those driving down from Canada.
Ski glades like nowhere else at Jay Peak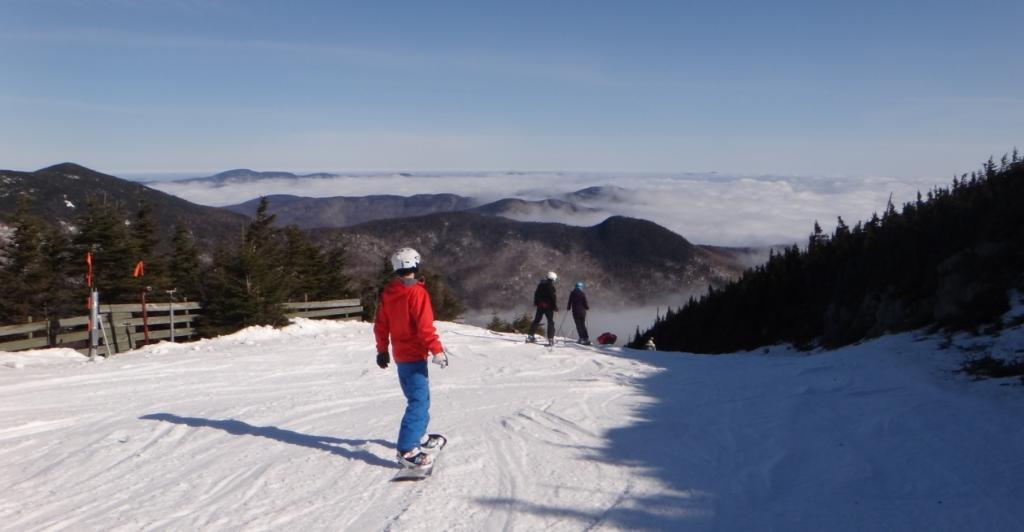 See 66 more photos of Jay Peak.
Jay Peak residents weren't the first people in history to hit the glades, and the resort didn't invent glade skiing, but those who prefer to ski sleek, snowy clearings between trees will never find a better place to do so than Jay Peak. Long-hailed as the snowiest area of Northeast U.S., it turns out that Jay Peak has a lot of numbers going for it: 29.6 feet of snowfall a year, a vertical of 2,153 feet, top elevation of 3,858 feet, and 76 runs, one of which stretches out 3 miles. That's a lot of skiing!
Photo via their official site.
Ice Haus Arena isn't just a run-of-the-mill ski resort ice rink. It's built for pros and used by pros, and, of course, anyone serious about skating, whether over a game of pond-hock or showing off their triple lutzes expects some level of comfort. And Jay Peak is highly accommodating to those needs, which is why this NHL-sized rink offers comfortable bleacher seating, standing space, an electronic zamboni (so nobody's the hoser), a snack bar and cafe that serves beer and wine along with big beefy burgers, and large, comfortable locker rooms.
Beginners can find their element at The Zone, Jay Peak's snow school area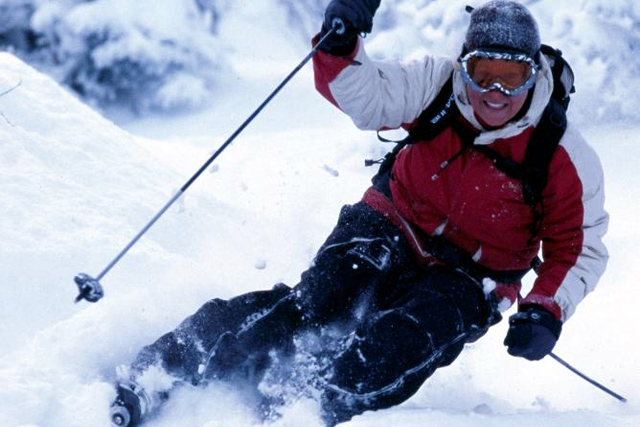 See more photos of Jay Peak!
The Zone Beginner Area is where the newbies go to get schooled at Jay Park – that's right, the resort has four lifts accessing 80 acres of gentle slopes and two freestyle areas for beginners learning new moves on the jumps. Inside the Mountain Kids Adventure Center, small children can learn in their indoor learning area, and play around the daycare center. Parents can rent special kids-friendly ski equipment as well.
Take a seat at Alice's Table for a home-style meal
Photo via their official site.
Located in the Tram Haus Lodge (a tram ride is complimentary with a reservation), Alice's Table is where visitors far and away come to feel at home. At the table, diners can indulge on Sunday Brunch, complete with a breakfast buffet and omelet and crepe stations. For a full, family-style dinner, Alice hosts all-you-can-eat BBQ, capped by a spread of delectable in-house made sweets which includes a melted chocolate bomb and NY-style cheesecake.
Via their official site.
Jay Peak has 11 lodging complexes tailored for almost every kind of ski or golf weekend. Whether it's family style cottages, or a business or conference-oriented hotel; romantic slopeside condominium unit or intimate townhouses right in the Village, the resort has any vacationer covered. Check out the Timberline Condominiums' modern and sunny two-level suites for larger groups, or the Tram Haus Lodge made from upcycled and re-imagined materials for direct access to the aerial tram, Alice's Table and Taiga Spa.