A beautiful seaside getaway awaits in Madison, Connecticut, with cozy streets lined with post-Colonial-style houses and buildings, quaint stores and the freshest-of-the-fresh seafood restaurants, Madison is the exemplar of the historic New England town. Less than three hours driving from both New York City and Boston, city slickers sick of the concrete have a fun option for a weekend escape for a new shopping experience and fresh sea air. Madison has a mandate towards historic preservation, so it's not uncommon to see fully-furnished restored Colonial houses with little period trinkets and clues to the past around the area – their library has been in continuous operation since 1737. Kick up some sand by Madison Beach and admire the Victorian houses and inns that wrap around the shoreline or stroll around downtown Madison, window shopping the provincially designed home décor shops and antique stores. There's so much classic comfort to languish in here.
Take a beach day at Hammonasset Beach State Park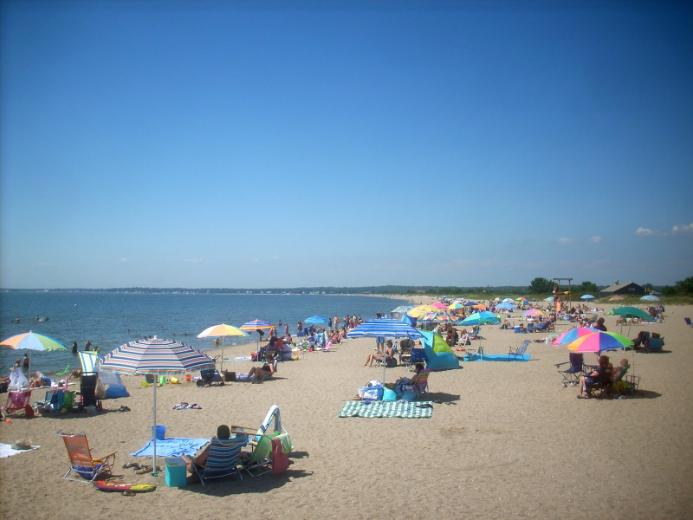 Hammonasset Beach State Park, Connecticut – photo by McKenna Kramer
With two miles of beach, there's a lot to do at the Hammonasset Beach State Park. Beyond the regular beach activities (swimming, picnicking, building sandcastles and general relaxing), visitors can go saltwater fishing, boating, check out the Nature Center exhibits and walk up Meig's Point to admire the large boulders and view of the beach. For the avid beach baby, they also offer over 550 campsites with bathrooms and showers, concessions and picnic tables.
The Deacon John Grave House was around before America was founded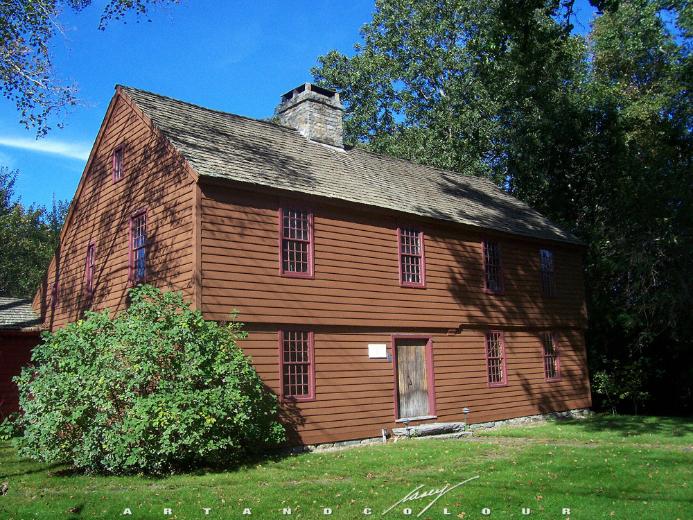 Deacon John Grave House, Madison – photo by casey artandcolour
There's over 300 years of history to discover at the Deacon John Grave House. Built in 1685 and having been home to nine generations of Graves, it's one of the last things in Connecticut that give an accurate view of daily life in Colonial New England. Furnished with original and restored historical piece, and artifacts recovered by historians like records of John Grave's financial transactions, this house is a positive treasure chest of pre-American farming history. Botanists will have a thrill checking out the perennial garden out back.
Don't miss the shopping opportunities in Madison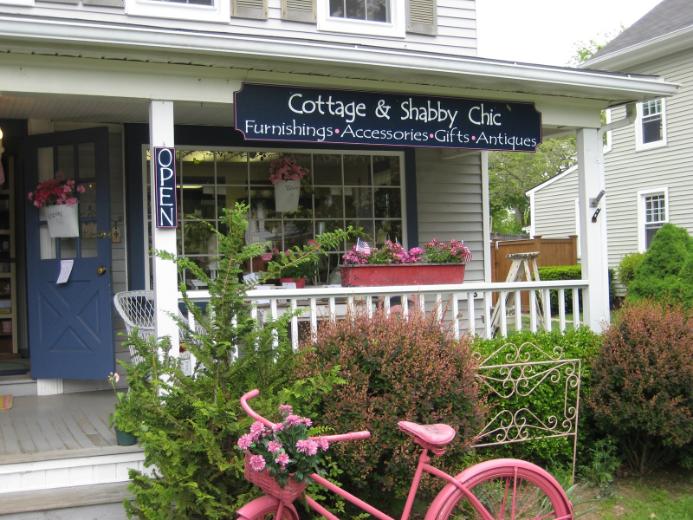 The Nosey Goose, Madison – photo by C. Dianne Zweig
Frankly, while walking around old historic houses is an informative way to spend a day, it's not very exciting, especially since most of them don't even have gift shops. Luckily, when your brain has hit maximum history absorbency, there's a whole neighborhood of cozy and quaint boutiques, independent bookstores and antique shops.
Fill your bouche at an upscale and authentic bouchon, Bar Bouchon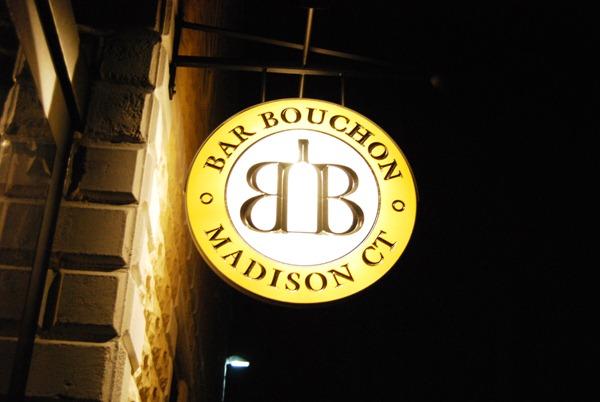 Bar Bouchon, Connecticut – photo by Carole
This cozy French bistro offers everything from classic steak frites to an unapologetically decadent foie gras burger. Reservations should be made up to a week in advance and a glance around the place explains why: it's small, intimate and a total hit with the locals. A block away from the downtown village of Madison, this place is a classy and convenient place to grab dinner before a movie at the Madison Art Cinema, or a romantic setting for a dinner date after a wander around the R.J Julia Independent Bookstore (perfect opportunity to judge a prospective mate by their taste in books).
Fall asleep to the sounds of the waves at Madison Beach Hotel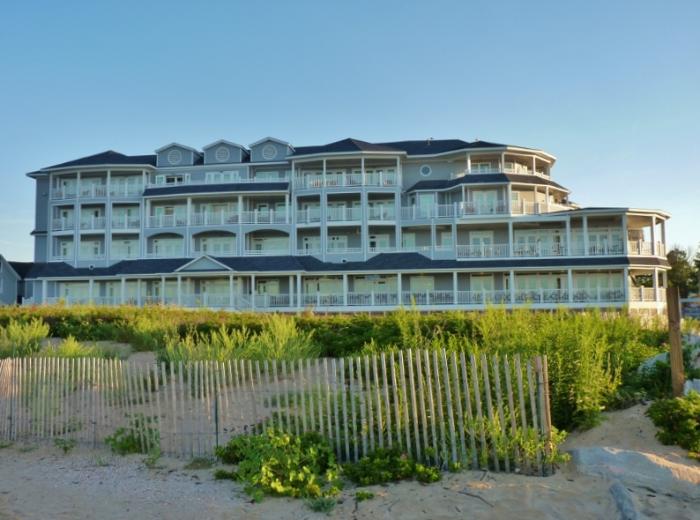 Madison Beach Hotel, Connecticut – photo by Larry
How about beachside accommodations above an upscale seafood restaurant and bar, with spa amenities, fitness center and golf course access? What about a beautiful green lawn that holds free summer concerts on the property? The Madison Beach Hotel has all of that, a fully furnished balcony overlooking the water, a personal coffee machine and lush linens and bedding. Nearby are the Ivoryton Playhouse and Godspeed Opera House for show-goers, Charnard Vineyards for oenophiles and a handful of state parks for nature hikers. Love all of those things? Book a few extra nights.
See Madison, Connecticut, on the map: