Justified, FX's vastly underrated show, sees U.S. Marshal Raylan Givens (played by Timothy Olyphant) traipse around rural Kentucky, interacting with colorful (and dark) characters in eccentric Kentucky mining towns as he seeks to thwart their criminal endeavors. Though the character is based out of the Lexington field office, he spends most of his time in Harlan County. And while the county and its inhabitants have surely been exaggerated, it is very much a real place. So let's take a look at Lexington and the real Harlan County to see how they stack up against their representations on the show.
Want to find tips on how to save money on airfare? Visit our flight tools page, choose your airport and go!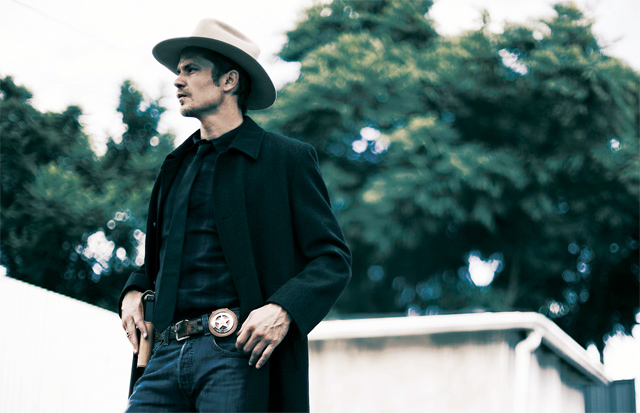 Photo via FX.
Raylan's originally from Harlan County, Kentucky
Photo by jonahtheg/Flickr.
Harlan County is situated in the southeast of Kentucky, about a 2.5-hour drive out of Lexington, and its county seat is Harlan, which has a population of only 1,745. In the show, this small town is a hotbed of criminal activity and intrigue. Whether that's true in real life, we can't say, but the area does have a rich bootlegging history and some say that the show's Mags Bennett was based on the real life Harlan figure Mag Bailey, who conducted her criminal enterprise from a small roadside shop, just like in the show!
Visitors to Harlan County today should probably stay clear from searching for any potential local criminal underground, and should instead focus on exploring the beautiful countryside with its many forested hills. Just don't expect to recognize too many places from the show, as Kittanning, Pennsylvania, fills in for downtown Harlan on Justified.
Raylan's field office is located in Lexington, Kentucky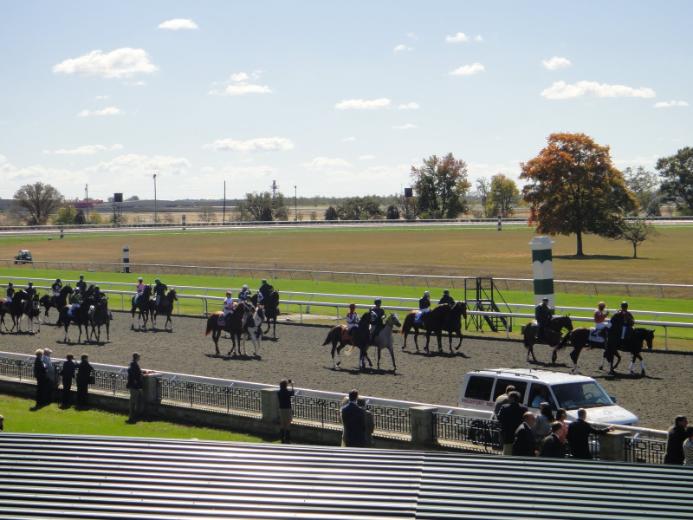 Keeneland, Lexington – photo by Kim
The second largest city in Kentucky, Lexington is quite a bit larger than Harlan — 174 times larger, to be exact. (Seriously, how would Raylan have so much time to spend in Harlan!) And though Justified doesn't give us too many insights into Lexington and its sights, instead preferring to spend its time at the Federal Building or in seedy bars (Southern California is where the show's Lexington scenes are actually filmed), Lexington is still the place to go to get a taste of the real Kentucky culture that the show embodies.
The horse capital of the world, Lexington prides itself on its blue-grass fed thoroughbreds and surrounding horse farms. In fact, the city has a fairly unique zoning plan that limits its urban sprawl to protect the area horse farms from encroachment. One place to see Lexington's love for horses come together is at the Keeneland thoroughbred race course.