Florida is the land of sunshine, orange groves, theme parks, and wide swaths of sandy beach. It's also the second most popular U.S. state for Canadians, trailing just New York City for the most visitors! And while summer in Florida means chart-topping temperatures, it also means great savings on flights.
Hopper found the cheapest flights from Canada to Florida to get your vacation planning started. Keep in mind that flight prices vary from airport to airport, so you should set up a fare alert in the Hopper app (that way, we'll find you the cheapest options!)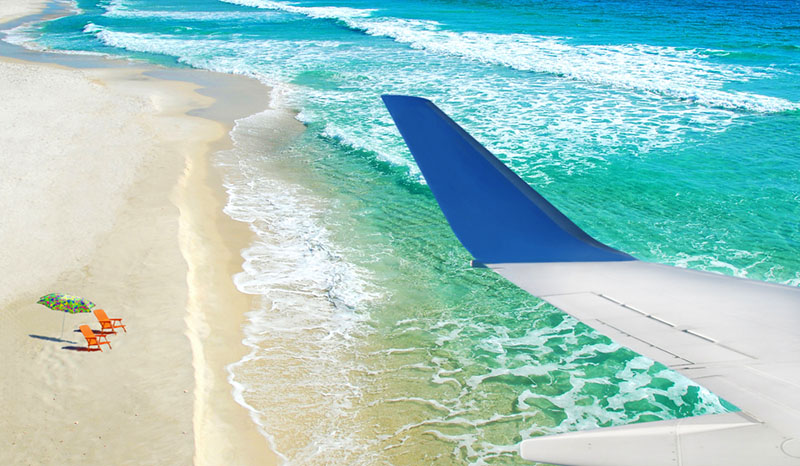 1. Fort Lauderdale
Often called the Venice of America, Fort Lauderdale is a hopping beach town with 23 miles of perfect sand and plenty of shops, restaurants, and bars to keep you entertained. It's also the cheapest Florida airport for Canadians, with an average price tag of $374 CAD!
Sample fares:
2. Jacksonville
At first glance, Jacksonville is unprepossessing, but there is plenty to do beyond its urban skyline. World-class golf courses, wildlife preserves, and a hopping local brewery scene all await! The average flight from Canada to Jacksonville is just $381 CAD.
Sample fares:
3. Orlando
Orlando is the land of Mickey Mouse, Harry Potter, and plenty of other famous characters. With so many theme parks at your fingertips, you'll want to save on flights. Luckily, Orlando is fairly inexpensive to get to from Canada -- $405 CAD is the average airfare cost to this city.
Sample fares:
4. Miami
The Miami scene is sizzling, from its late-night clubs to its long stretches of beachfront to its Cuban-influenced culinary tradition. At $405 CAD, Miami ties Orlando for average price tag from Canada but offers a totally different atmosphere -- all party, all the time!
Sample fares:
5. West Palm Beach
Finally on our list: West Palm Beach. This is a true Florida destination due north of Miami, known not just for its beaches but also its award-winning art museum and a must-see animal sanctuary. Flights from Canadian destinations to West Palm Beach average $424 CAD!
Sample fares: